Women today face many battles.  Even within the Armed Forces, women face obstacles on and off of the battlefield.  Some face harsh scrutiny and double standards pertaining to military culture.  However, Amanda Laguerre, is a current U. S. Marine who is finding her own lane.  "I always had a vision to start my own business and make a successful brand but I didn't believe I could do it," recalls Amanda before starting her online boutique.  "I started planning, stepping out on faith and I stopped procrastinating," continues Amanda.  Now she is the successful boutique owner of Divinity Apparel. Her stylish clothing options are available for women of all shapes and sizes.  Each piece gives off comfy and sexy vibes for all women.
Amanda is a true boss woman and knows her audience well.  "My customers/clients are fun, bossy and full of life. They have confidence in the things they do and strive to BOSS UP in life," states Amanda.  She exudes those same boss vibes as well.  In addition to her Marine life and entrepreneur lifestyle she also wants to start her own nonprofit organization. Amanda seeks to provide mentorship to young girls ages 16 and up from her local neighborhood.  She hopes to offer the "I Can" mentality to the youth through discussion, trips and hands-on learning.  "If we take the time to show people what success looks like it becomes more tangible and realistic," states Amanda.  Like her military service, her eagerness to support our youth is admirable.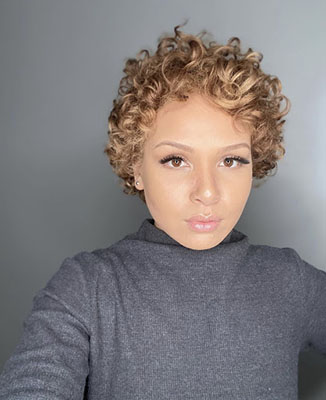 Amanda Laguerre is truly paving her own lane.  Her positive energy and kind spirit is contagious.  "You can do anything you put hard work and dedication into," she reassures.  Keep an eye out for her positive boss vibes.  To connect with Amanda, click here.  You may also follow her on social media platforms as @_amandaunique and @_divinityapparel.  
Writer, C. Scott, is a mother of one; author, social worker, early literacy interventionist and entrepreneur.
All images courtesy of Amanda Laguerre