Benji Darula began performing at artist showcases and networking mixers with the intention to build his following and to make a name for himself and his brand. As the CEO of Street Sweepaz, Da Mafia, iMOBEnt, he currently promotes, hosts, coordinates/plans events and outlets to empower indie artists to develop their brand, artistry, and legitimize their music.
Can you tell everyone, who is Benji Darula?
Benji DaRula is a multi-faceted, multi-dimensional being.
Was being part of the entertainment industry what you wanted to do growing up?
Yes. Growing up playing instruments, participating in and winning spelling bees, student council presidencies, talent shows, and competitions definitely gave me visions early on that I was gifted on a higher level.
How did you know you wanted and were ready to begin a career in the entertainment/hosting industry?
I honestly can say every city I've lived & thrived in was a major asset to me and my businesses. My mother moved me to New York at the age of 14 & I lived my last high school years in Southside Jamaica Queens New York and was selected amongst the first class to attend Frank Sinatra High School of the arts at LaGuardia Community College. That Definitely heightened my musical powers and living in Vegas expanded my reach of diversity. Anywhere I move I seem to accumulate the needed resources to perform and conduct business in a striking but organic way.
Being from South Carolina and moving to a big city such as New York and Vegas, was it difficult to adjust or adapt to the cultures, and did these cities assist in how you built your companies?
I built a name for myself in South Carolina by having artist showcases and bringing artists back and forth from Columbia to Atlanta to perform and network & access resources in their market. Then I moved to Atlanta and went thru the open mic circuit myself starting in 2014 ish performing at record pools and different venues in Atlanta. Once I started hosting/event planning artist showcases In Atlanta, my name, brand, and following grew. From there I decided to access local/international radio platforms. I went to college for Mass communications & Rich black from Highly Unique Radio gave me my first opportunity. From there my show took my name to higher heights while being able to help and assist others along the way.
You have successfully launched three companies, Benji Darula CEO of Street Sweepaz, Da Mafia, iMOBEnt. Can you tell us about each brand?
I've actually successfully launched 5 but we can talk about 3 today LOL. Benji DaRula of course is the supreme being. Street Sweepaz Da Mafia is my marketing/branding companies and my radio show "The Reel Right Show" falls under the umbrella that assists small businesses and artists/musicians with artist/brand development. iMoBBEnt is my entertainment company & entity for hosting/MC/event planning/coordinating.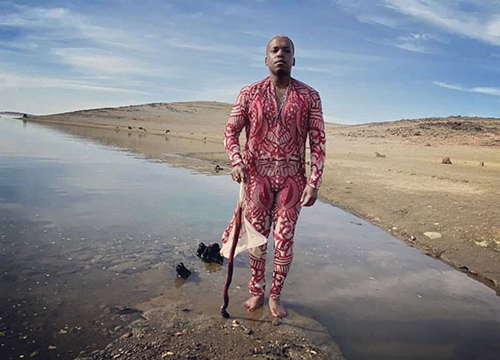 Being that you promote, host, both coordinate/plan events, all while providing an outlet to empower indie artists to develop their brand, artistry, and legitimize their music. Knowing that mental health is extremely important to have, especially, but not limited to if you're entrepreneurs, how do you balance everything and still maintain a healthy work/family life?
I do a lot of meditating, sun gazing & creating. I also enjoy traveling and shopping so retail therapy definitely helps sometimes.
Do you feel that you have reached your goal that you set for yourself or is this just the beginning?
This is only the beginning. It only gets bigger and better.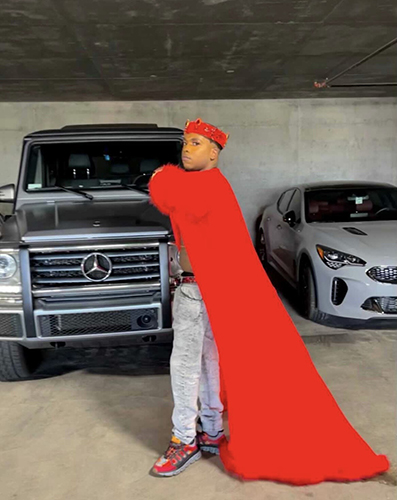 What advice would you give, that is interested in becoming an entertainment creative?
Trust your instincts & Trust your dopeness
Do you have any plans to begin any classes or mentor programs?
I've already started building a financial literacy community and we have "Private Zooms @ Noon" where we go over brand development, brand awareness, business/commercial advertising, banking, crypto, accounting & bookkeeping
Do you have any upcoming projects that you are able to share?
Stay tuned for 2022.
How can people connect with you and everything you have going on?
Follow me on all platforms Benji DaRula (@iambenjidarula) or email streetsweepazllc@gmail.com.
All images provided by Benji Darula