When Raven Magwood wakes up in the morning, it's not just another day. She's on a mission to do the most with what she has.
"I am undoubtedly working to carry on the legacy of women in my life and those who have paved the way before me," she says. "I want to live beyond my lifespan here on earth. I want people to be inspired by my work for generations to come."
Indeed, she's well on her way. At just 12 years old, Magwood published her first book. And soon after, she provided the keynote speech for Stedman Graham at an educational conference. The latter sparked a fire within her. She knew then that she wanted to inspire and empower others to become the best versions of themselves.
Since then, Magwood has made a name for herself as a motivational speaker, author, and award-winning filmmaker. She's traveled across the country inspiring thousands with her story, providing practical tools for success. She's published four books and hosted workshops teaching millennials how to become authors as well.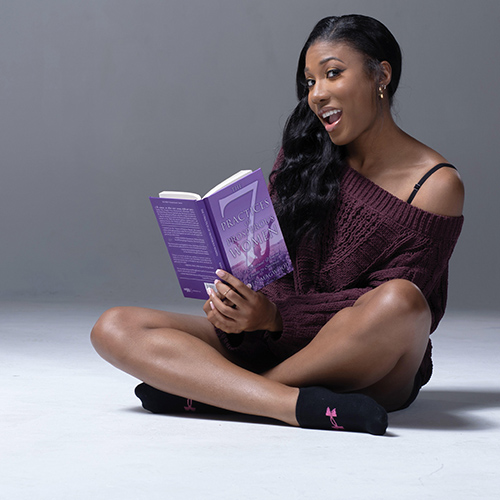 Her success may be unique –she graduated high school as valedictorian at 16, and honors college at 19 –but she believes it's possible for others.
As an African American woman, she knows some may see her as not good enough. "There are people who don't think we are good enough because we are Black, and there are people who don't think we are good enough because we are women. This doubt in our abilities," she goes on to say, "often gives us the drive and motivation to accomplish great feats and further utilize our unique capabilities."
Her latest book, The 7 Practices of Prosperous Women, speaks to the potential in all women. "In this book, I give women the tools to unlock their full potential in all aspects of their lives. I use my personal testimony, as well as stories and quotes from successful women all over the world."
The next few months for Magwood will be filled with book signings, interviews, and speeches. And in June of this year, she will be featured as a panelist for the Youth Summit during the 34th Annual Conference of 100 Black Men of America, Inc. in Atlanta, Georgia.
If you're interested in learning more about Raven Magwood, you can check her out on Youtube, Facebook, and Instagram.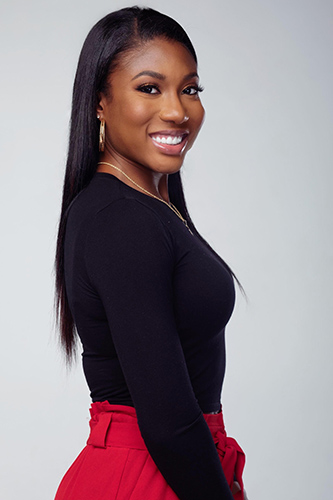 Follow Raven Magwood on Facebook, Instagram, Twitter, & YouTube.
Send her a message, too. "I love getting messages from my fans around the world!" -Raven Magwood
All images courtesy of Raven Magwood