Ghanaian-born Afro-fusion Artist Almighty Trei is a force to be reckoned with. The Afro-fusion singer, songwriter, and producer has been making music since the age of ten. "I am really big on fusion. I like to combine the different genres like hip-hop, trap, and R&B," says Almighty Trei.
Almighty Trei discovered his love for music in 2003 when rapper 50 cent released "In Da Club." The singer began recording himself and his friends with a laptop and mic. He became entertainment-oriented from that moment forward and is known for his creativity. Now he's here to help shine light on Afro-fusion artists, like himself, who are different but still dope.
His first EP "Astro" was released in 2018 followed by single releases "Down," "Too Much" featuring Quamina MP, "High Speed," "Bounce," "Don't Stop" featuring famed Ghanaian producer Magnum, "Favor Me," and "Bless Me," followed by his latest release "Gbefun."
Almighty Trei sat down with SHEEN to discuss his latest release "Gbefun" and opens up about being different and dope.
What did you find out about yourself or discover as an artist during this latest project?
I was surprised at the extent that I could make the music happen. My level and growth as a producer and beatmaker were at an optimum high – which surprised me.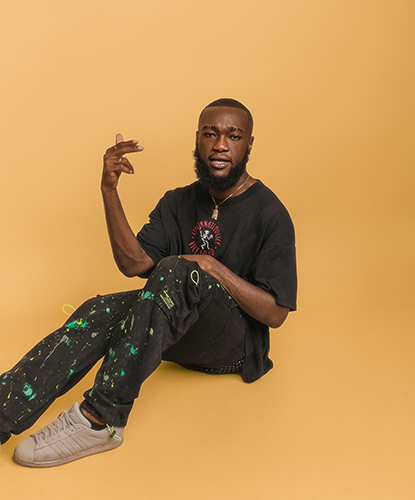 You're known for your shirtless images, what type of fashion statements are you trying to convey with your look?
For me, being shirtless is freedom. I am finally free of the bodyweight that I had before, I used to be obese. Through discipline and hard work, I was able to lose 350 pounds during the pandemic within 7 months – I'm now 180 pounds. Me showing my body is showing my freedom. "I always wanted to take my shirt off but I couldn't, now I can take my shirt off.
With your latest song "Gbefun" you raise the bar on expectations in relationships while shifting the focus from love to value. What type of value do you think men and women should seek out when looking for love?
Honestly, I don't think love can sustain itself. I think there are other qualities that you should look for to complete your relationship,  like how you both can bring balance with being educated in love, hardworking, and deeply understanding each other. Treat her right, as a man if you don't have money and the necessary foundations to equip yourself you cannot provide. Love is about treating people right, but then that can't be the only thing that comes to mind. As a woman, you need compassion and finances to help sustain the household.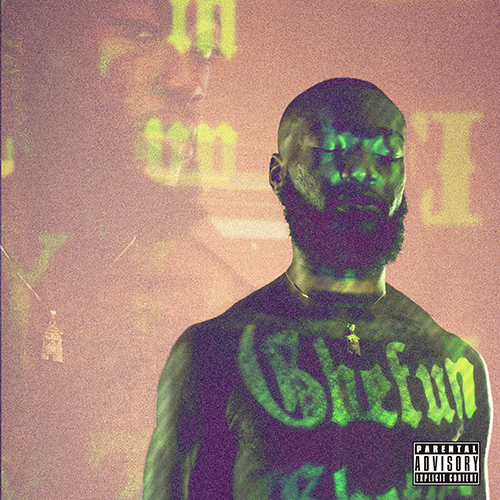 What does a woman being a ride or die mean to you?
A woman that will stand up for you to her family because a woman can show compassion, support you in many ways, but in the sense of ride or die that I describe in my latest release – the moment that matters the most is when a woman's family questions the ability of the man. If his woman stands behind him and stands up to her family when they question his abilities – that woman shall be his ride or die. She is somebody who will still believe in you even when the wheels fall off time and time again. Somebody who is in it for the long haul. A woman being a ride or die to me means somebody who believes in you even when you don't believe in yourself.
As the son of a businessman and having attended boarding school, how did your family and growing up privileged shape your career today?
Even though I grew up privileged, I still had to work hard and fend for myself. My father taught me to not expect any hand-outs from him and that if I wanted something I have to go obtain it for myself. Being in boarding school taught me to survive on my own, build relationships, and motivate myself regardless of how hard life knocks me down. To have a legacy and musical catalog that includes a billboard charting single is something that I always dreamed of.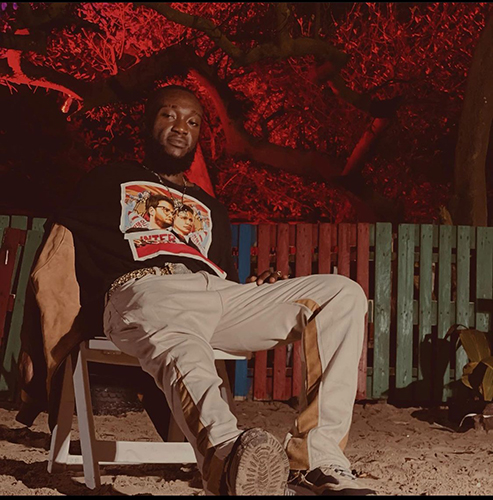 Follow Almighty Trei on social media @almightytrei
All images by Augustus Sarkodee