I am sure everyone has their tribe of top 5 people that you call to get you through your day to day stuff… But who is in your top 5 when it comes to business? Do you have an attorney on deck? Do you have that person who can talk to you about investing, or even stocks? Well, Attorney Latasha Barnes is someone that I suggest you get familiar with! This woman is filled with all this amazing Black Girl Magic and moving through Atlanta like a boss with the Barnes Law Firm and changing lives, one case at a time.
Tell the Sheen Magazine readers what made you decide to practice law?
Since I was 5 years old  my dream was to be an attorney. I would tell my parents that when I become an adult, I was going to be an attorney and have a big law firm. I have just always wanted to be an attorney.
With Mother's Day being right around the corner. Has there been any women that have also inspired you along your journey? If so, what was some of the best advise that another woman has given you along your journey? 
Two women that have inspired me in my journey are my mother and my law school professor, Professor Patricia Bennett. My mother isn't a lawyer, but she taught me the importance of hard work and dedication. Professor Bennett gave me great advice on how to succeed as a legal professional and also taught me the importance of networking.
As a DUI, Criminal Defense and Personal Injury attorney, there has been a lot going on in the world, and people might not be using their best judgment in some cases, so what advice would you give people during this time of COVID-19 ? 
During this time of COVID-19 I would tell people to first continue to be careful and practice social distancing. Since purchasing alcohol from restaurants as a carry out item is now legal in Atlanta due to this pandemic, I would advise people to make sure that they wait until they return home to drink their beverage so they won't get stopped by the police for either a DUI or having a open container. Both of these charges are misdemeanors in Georgia, and you can be arrested.
As an owner of your own law firm, what advice would you give other lawyers who would like to step out on their own in this field? 
As a business owner I would advise those who want to start their own firm to make sure that you do your research before you make your final decision to start your own business and make sure to have some money saved. You would want to research how much it would cost to set up your business, such as incorporating your firm and if you want office space how much that would be. I would speak with other attorneys that have their own law firms and take notes on how they started their own law firm and how they were able to sustain a successful practice. Having money saved is very important when starting your own business because in your first quarter getting clients will probably be difficult and you will need to be able to live off your savings for at least six months.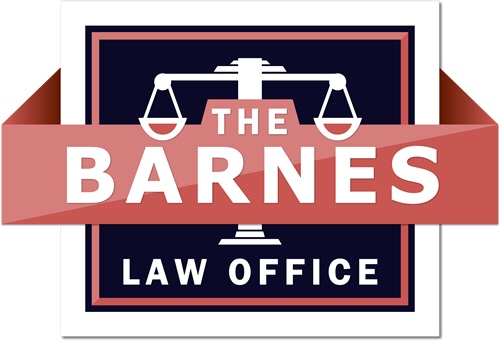 How do you balance being a wife, mother, and owner of the Barnes Law Office? 
My husband and I don't have any children yet although we are working on it, but I try to keep work at the firm and not bring it home. When I am home, I try not to talk about work too much and enjoy time with my husband and my family.
What's next for Latasha Barnes? 
I plan to continue to expand my firm and my brand. I would like to have several associates working for my firm so we can continue serving our community and their legal needs.
What's one of your favorite quotes that you live by? 
"If you fail to plan, you are planning to fail"- Benjamin Franklin- I believe that in order to be successful you have to plan and work hard in executing your plan. As the owner managing attorney of The Barnes Law Office, LLC I plan on continuing to work hard and serving my clients to best of my ability. I thank God for blessing my firm and look forward to my firm's future.
All images by Atlanta Headshots