I was elated when receiving an invitation from ESSENCE to attend ESSENCE Fashion House. This show was amazing which included various speakers and fashion shows by very talented designers of color. I enjoyed myself to the fullest and the room was filled with beautiful people that I had the opportunity to converse with. I felt so at home because there were so many artisans who speak my language from designers, photographers, journalist, stylist, and fashion industry people. I received so many gems regarding the fashion industry including personal experiences.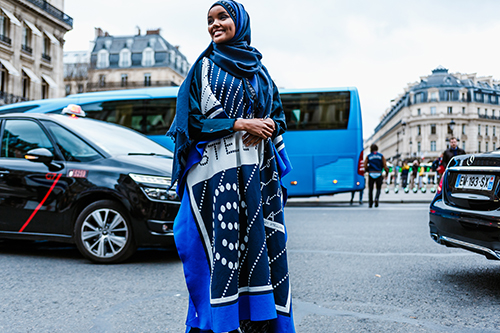 I was very impressed with so much content however the model from Somalia, Kenya named Halima Aden is one I wanted to write about. Halima was very gracious and spoke on her career being the first model to wear a hijab in fashion shows. Three years ago no models were seen wearing a hijab on the runway or the cover of magazines. A hijab is a head covering scarf that some Muslim women wear in public that signifies modesty and privacy. She also changed the culture of the pageant as the first woman to wear a hijab in the Miss Minnesota USA Pageant where she was a semi-finalist. Halima Aden is an American Somalian who spoke about her lifestyle as a refugee in Kenya until seven years of age then moved to the United States. She spoke on how living as a refugee was a nurturing environment and they are the most resilient people of the world. She said that many refugees have become doctors, lawyers, etc. Halima feels honored to have become a Unicef Ambassador; she stated they helped her at her lowest point as a refugee. She has inspired so many young Muslim girls who wear a hijab and feel different from other children because of their attire. These young women who are inspired now feel more confident and want to become models and take more pride in wearing their hijab.  Many of us can learn from this 22 year old young woman who speaks with so much wisdom and carries herself with such grace. Her life speaks volumes regarding situations one may encounter like courage, persistence, and tenacity. These attributes can create positive results in your life by standing in your truth without conforming to fit in.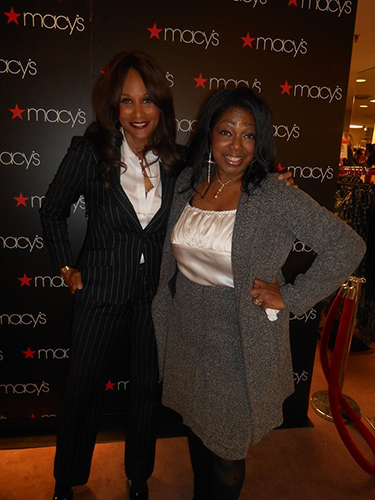 I've had the pleasure of meeting Beverly Johnson the first African American model to grace the cover of Vogue Magazine in 1974 and the cover of the French edition of Elle Magazine in 1975. Ms. Johnson is also an actress and was named one of the most influential people in fashion. I met Ms. Beverly Johnson at Macy's downtown Pittsburgh, PA in 2014 during Black History Month. She was very approachable with a beautiful spirit. She's also owner of Beverly Johnson human hair that was first distributed in beauty supplies. Beverly mentioned another culture was duplicating her hair; so her brand would be sold online only. I have used her hair at my salon and its great quality. How well do we know so many brands, ideas, talent and inventions have been copied, stolen and marketed inappropriately for someone else's monetary gain.  Beverly Johnson is a living legend who is Black History.
Cynthia Bailey is another model who I met some years ago in New York at her and previous husband Peter Thomas book signing for Carry on Baggage. Cynthia moved to New York from Alabama when she was 18 and her first booking was the cover of Essence Magazine. She has graced the cover of numerous magazines including SHEEN Magazine. Miss Bailey also modeled internationally in Paris and Milan in the 1980's. I've watched Cynthia for many years being the face of Fashion Fair makeup and so many brands. However these days she is a boss owner of The Bailey Agency and recently Bailey Wine Cellar located in Atlanta. Miss Bailey can transform and make anything she wears look great with style and grace. She is most popular presently on Atlanta Housewives and recently became engaged to Mike Hill who she met on a dating game at The Steve Harvey Show. We wish her the best and much continued success as we continue celebrating Black History Month.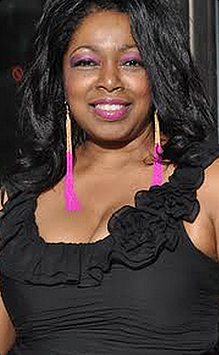 Let's stay connected on Instagram!