Chanique Davis is winning this  black history month!
The art teacher and licensed hair braider stunned the world last year when she made headlines for her empowering door creations. This year, it's no different.
Davis couldn't decide on one door so she did two: Her own graffiti Queen creation to the left and a tribute to Tyler Perry for his great accomplishment of opening his own film studio.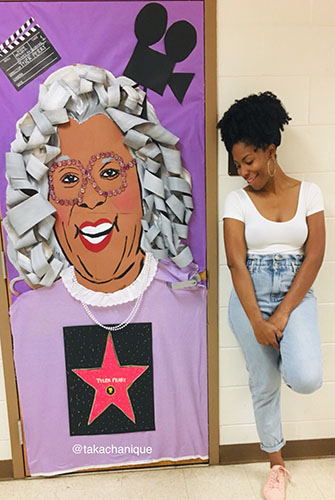 Her 5th grade art club students studied and were inspired by the art work of Dominique (B-Fly) , Inspire By Tyler, pPp Art Work, and @ttyoyablvrd. Davis used the hair that their art teacher's clients left at her house to create beautiful mixed media melanin pieces of art work collectively entitled "Keep Calm and Don't Touch My Hair."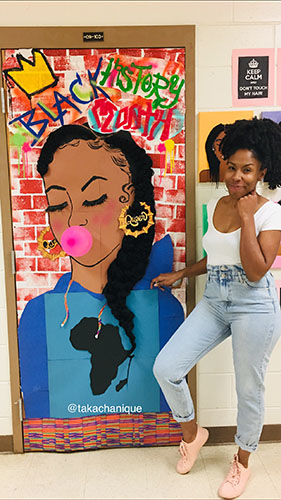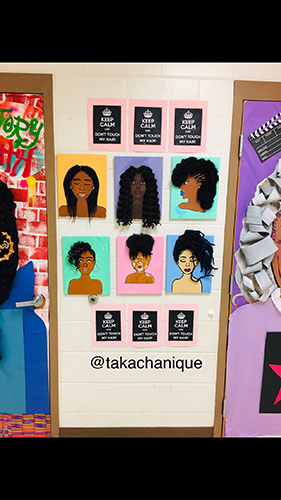 From the edges, to the Queen earrings and the Africa continent on her chest this Queen is definitely doing it for the culture. And look at those glasses and real pearls on #Madea
We can't tell who's cuter her or her doors.
It's Black History Month and we love it here.
Great Job Queen!