If you owned a bag that talked, what would it say? You may be familiar with the brand Saturday House who's responsible for the "You Fake Like This Birkin" bag and more. The brand is owned and operated by fashion creative Sonique Saturday, raised in Atlanta, GA but now based in Los Angeles, California. Each design is hand-adorned by Sonique using acrylic paint as her base.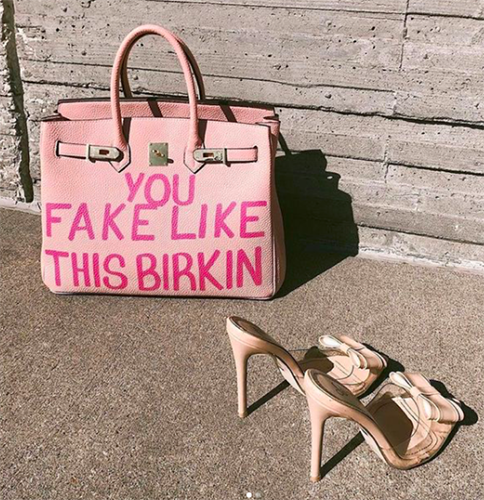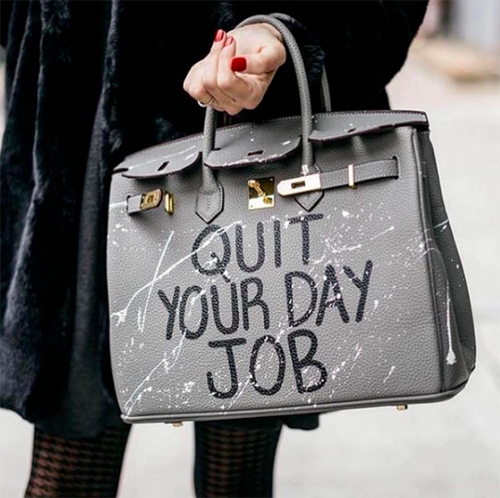 "I source a few materials to use for painting my products. The base is acrylic, but there are a few coats and a special Saturday House sauce that protects the paint for long-lasting color brilliance and anti-chipping/cracking," remarks Sonique.
According to her team, the handbags sell out within 3-7 minutes online. Because of this high demand and its unique craftsmanship, a limited number of designs are available at a time.
Skai Jackson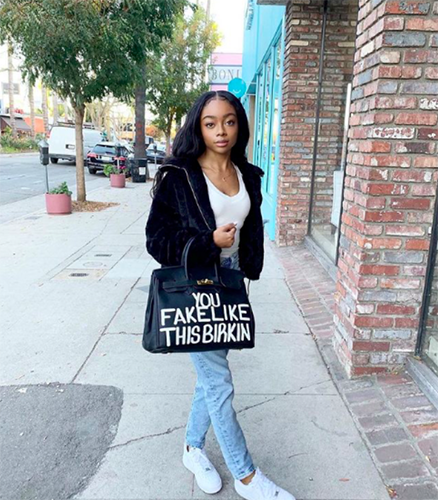 Sonique's mimicked designs sell for up to $550. They've been spotted on the arm of Skai Jackson, Yung Miami, Sherrie Shepherd, Amber Rose, Niecey Nash, and Christina Milian just to name a few socialites. Sonique's forward phrases make her designs a statement piece of high demand, speaking for themselves (literally). So again, if you owned a bag that talked, what would it say?
Custom designs can be purchased at soniquesaturday.com available for pre-order on a month-to-month basis.
All images courtesy of Saturday House