Nigerian-born actress is best known for her role in the hit comedy series, Bob Hearts Abishola. She's also been seen on award-winning series such as Westworld and How to Get Away with Murder. But did you know this award-winning actress is also a music artist? We caught up with her to discuss her many talents, experience on Bob Hearts Abishola, and much more!
Tell us about your experience in the CBS comedy, Bob Hearts Abishola.
My experience has been great. Its multi-faceted but I guess the main gist of it is that it's been great, wonderful, and happy experience. I've also been learning a lot of new stuff about business, the industry, and having a job consistently (laughs). It's been a wonderful experience and I think one of the most important things is that it seems to be affecting people positively. I'm thankful and grateful for that.
You were honored with the Breakout Actress in TV Award last year. What does this achievement mean to you?
Well, piggybacking off what I just said, it's really special to know that this story and the character resonates with so many people. I think it's a testament to the great writing and Chuck Lorre. It's wild knowing that after dedicating so much time and sacrificing so much to pursue my craft that it's being appreciated and has impacted people so positively. I'm very grateful for that.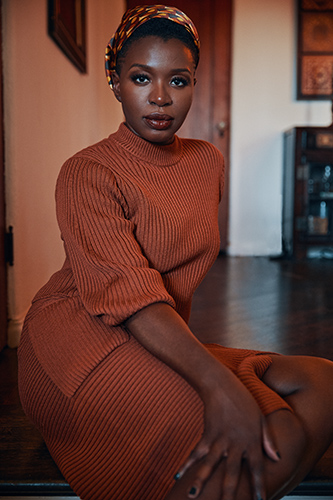 You are the youngest of 20 children in your family! How do you believe your Nigerian roots play a role in your success today?
As far as the show goes, that's pretty obvious. The authenticity that is becoming a staple in the industry is able to shine through because of the fact. My career as a whole, Nigerians are very hard working, driven people. I think that it's giving me the strength to persevere and flourish.
What can we expect to see from you in the future?
Right now, I'm working on a lot of music. In the downtime, I'm focused on being as creative as possible. The medium that I'm drawn to right now is music. Hopefully we will have something out soon. I'm constantly reading sci-fy and looking for opportunities in that fantasy genre.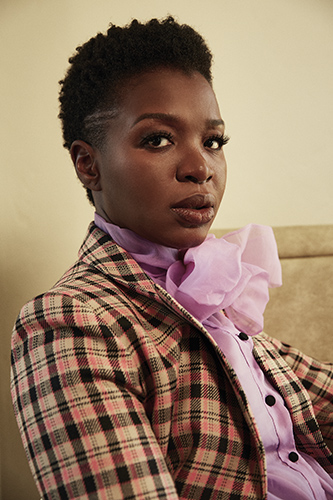 For more on Folake Olowofoyeku, follow her on Facebook, Instagram, & Twitter.
Makeup and photography by Samuel Paul
Stylis: Toye Adedipe