Single mother and CEO, Bianca Banks is a woman who is proving that yes, women can truly do it all! Banks, the CEO of her family business has gracefully executed the many roles in her life. We witnessed a bit of it on BravoTV's hit series, Invite Only Cabo – where Bianca and her bestie Larry Sims got to navigate a different journey in life together. We caught up with this boss lady to discuss how she juggles her many roles, her experience on the hit series, and much more!
How do you juggle being a single mother and the CEO of your family's business?
Well, I have to say that it's not easy. I believe the key is organization, time management, and most importantly, I feel like it's the willingness and desire to want to manage both. I love building and growing so it makes it fun.
How would you describe your overall experience on BravoTV's Invite Only Cabo?
It was amazing. I mean, it was a crazy experience, but it was revealing because I felt like it helped me know my best friend, Larry Sims. It was an experience to see how he navigated through issues and see how we were with one another. It was a setting where many other people were involved. I also think that it was really beneficial because you learn to understand yourself and your personal boundaries and perimeters. You also have to have a strong mental state (laughs). I would say it was a great overall experience.
How has COVID-19 affected your business?
Luckily, as a healthcare provider, our industry was deemed an essential business. We have an essential industry. Fortunately, we have been really blessed and extremely fortunate to be able to continue servicing our patients, especially in these trying times. We're going to keep counting our blessings and hope that we can continue to serve.
What are you currently working on and what can we expect to see from you in the future?
My daughter and I launched our podcast during the pandemic. We're trying to grow our audience and engagement. Hopefully, we can launch a podcast/radio tour. Obviously, we're on hold with that right now being that we're in a pandemic but we're trying to do some touring on streaming platforms. We look forward to building that and hopefully more reality television for me!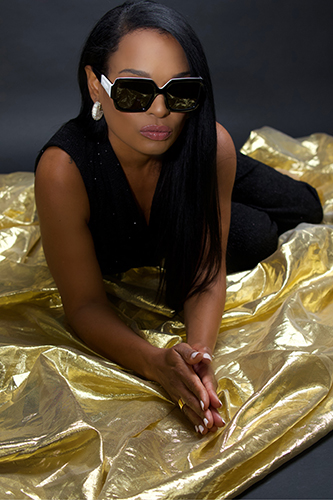 For more on Bianca Banks, follow her on Instagram & Twitter now!