Entrepreneur, Realtor, Real Estate Investor, and Financial Advisor, Tiffany L. Hollinger is a woman on the move. As the owner of Hollinger Financial, LLC, Tiffany's mission is to bridge the gap between individuals and their finances by educating and guiding them in building legacies for generations to come. To do this, Tiffany empowers her clients by offering practical solutions through social media segments like #AskTiffanyH where she provides tools, tips, and tricks of the trade. We sat down with Tiffany for a Sheen exclusive to look into her career as well as her mission to empower her community to better understand the benefits of financial planning and the power of investing in others.
What made you choose a career in financial planning?
Well, this career opportunity fell into my hands. I started my career at The Ohio State University as a personal banker in a 24-hour call center. I loved being able to troubleshoot solutions for clients' banking challenges and then offer products that could assist with their current and future needs. When I graduated, I moved further into banking where I managed mid-size corporation 401(k) plans and ensured they were ERISA compliant. While I was good at this, something was missing. I wanted the individual customer interaction, so I became a personal financial advisor in 1999.
What is your investment cost?
I specialize in financial planning, not asset management; so, I don't have an investment cost. I counsel individuals, families, and small business owners on creating a financial plan that is based on their current resources and is geared toward their goals. I also help them outline the steps they need to take to get from where they are today to where they want to be financially in the future. The cost to do a financial plan is based on the size of the family, the number of financial goals, and the number of assets the client currently has. The financial planning fee ranges between $500 and $5,000 annually.
How often do you update a client's financial plan?
After the initial plan is created, we will meet once a quarter to check-in and make any necessary adjustments. After the first year, we meet twice a year to update and review. Whenever there is a life-changing event, we meet to review the goals, determine if they still make sense, and make any necessary adjustments. These life-changing events include a new baby, marriage, divorce, death in the immediate family, change in employment status, etc.
What is included in a financial plan?
Financial planning consists of six focus areas:
Cash Management – Budgeting
Investment Management
Tax Management
Risk/Insurance Management
Retirement Planning
Estate Planning
Why is it important to have a financial advisor?
It's essential to have a team of experts analyze your portfolio. You've likely heard the phrase, "We don't know what we don't know." Hiring a professional will lead to more opportunities for success. A financial advisor helps you connect the dots, maximize resources, assist when a financial pitfall occurs, and aids in your ability to make a faster financial recovery.
What advice would you give to someone who would like to embark on a career in financial planning?
I advise pursuing a position with one of the big financial planning companies where you can learn to manage finances and earn without immediately obtaining your license or certification. This is a unique way to operate because it's very robust and has a major impact on people's lives. Over the years, I've worked for several large financial service companies, served hundreds of clients, and filled many roles within the industry. I obtained my Certificate of Financial Planning from Georgetown University and will soon take the exam to earn my official certification.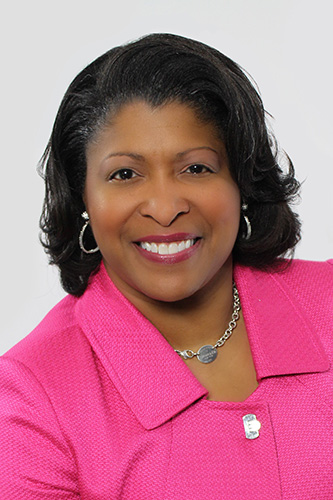 How did the Hollinger Financial Planning Firm come into existence?
When I initially started Hollinger Financial, LLC in 2006, it was The Financial Group in the Metro Washington D.C. area. That name portrayed the products and services offered to clients as well as the group of experts—attorneys, accountants, etc.—who aided in every client's financial success. When I moved back to Cleveland, Ohio, the name was already used by another financial planning firm. So, Hollinger Financial was born. This helps people understand that they are doing business with me directly.
What sense of purpose do you draw from your culture and community?
I believe that it is my responsibility to leave people, places, and situations better than how I found them. As I've learned so much about personal finances, I realize how significantly my culture needs more financial education and empowerment. My sense of purpose has been birthed to elevate those who wish to have and do more. For those who have a desire to leave a legacy for their children's children, I'm here to aid them in that quest.
Financial planning is a relatively new profession so it's funny that many people, including my family, still don't know what it is that I do, but they see the benefits of it. So, my purpose has evolved to help, add value, and increase the wealth of African Americans one client at a time.
How do you use your expertise to empower women?
Women are the backbone of this country. They are the architects of society. 80% of all my clients are women, both single and married, and 100% of my workshops, information sessions, etc. are attended by women. When you educate and enlighten women, you educate the household and the community. To empower women is to go beyond educating and enlightening to place them in positions of power so that others can absorb and be affected by their nurturing, knowledge, talents, and skills.
Any Questions to investments asktiffanyh@gmail.com
All images by Launcharts Media