Dr. Shanna B. Van Ness is a certified business, executive and life coach! She specializes in personal growth, relationship, career, business, and executive coaching all while maintaining a private practice in Brooklyn, New York.
In addition to being a professional Coach, Dr. Shanna has also presented nationally to general audiences speaking on the topics of Leadership Success, The Art of Mastering Relationships, Organizational Strategy, and many other areas.
She provides support and practical feedback to help clients effectively address personal life challenges that will resolve into extraordinary results!
What are some ways you have helped clients to overcome their greatest fears and manifest their dreams?
I have helped clients to overcome their greatest fears and manifest their dreams by first walking them through a process to clarify and identify the vision they have for their life. I support my clients in gaining clarity on their life vision that aligns with their hearts. As a result, when they identify the vision they have for their life, everything they do is lead with a heartfelt passion from their core.
What made you become a life coach?
I became a life coach because over time I found myself being the friend, family member or colleague that everyone would come to talk too if they needed advice, guidance or opinion. I never found myself imposing an opinion or giving advice, but, providing action steps to address a problem or circumstance kept people coming back. So ultimately, I found my passion for supporting others by openly listening, providing action plans that others could implement and asking them thought-provoking questions.
What philosophies and approaches do you take with coaching?
The philosophy I take with coaching is embracing a growth-orientated mindset and self-growth. I also inspire and provoke self-awareness.  As a coach, I use self-knowledge and empathy to enhance my coaching relationship with all my clients. I approach every client as an individual, human to human – heart to heart, without labels and judgment.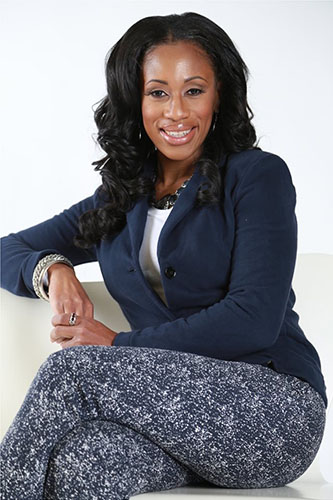 What are some benefits to having a life coach and how do you know you need one?
Some of the benefits of having a life coach are that individuals can gain clarity about what they want, improve confidence, overcome obstacles, or recognize the possibilities in their life. 
Individuals know they need a coach when they doubt themselves, they feel lost, they want to change their profession, they want to create a business, they want to improve their health, if they are a procrastinator, or even if they have challenges with follow-through.  
What results have you been able to achieve with others? Share a success story.
Wow! So one story that comes to mind was a client that had a lot (I mean a lot) of written content and they had the vision to write and publish their first book. Over a 3-month period, I coached my client to gain focus, set boundaries, and develop an action plan to get the book complete, including the cover.  When my client hit roadblocks she reached out for email or text support outside of her weekly scheduled sessions. But, I am happy to say she finished her book in 90 days, self-published on Amazon, and became a best-selling author in 24 hours!
Another success story surrounds me coaching a client around the fears she had with dating. She had been divorced for at least 10 years and continuously went from one bad relationship to another.  The first four sessions included my client realizing how she attracting individuals with her own energy. Once she realized she played a role in who she was attracting she understood she needed to shift her energy.  After supporting her to gain an enhanced level of self-awareness, she jumped back into dating and she eventually met her mate.
See, coaches don't provide the answers in the client-coach relationship, we ask thought-provoking questions to support clients to accomplish their goals and reach their highest possibilities.
What upcoming events do you?
In January, I will be interviewed by Ms. Lakisha Blake of Blake Beauty Bar.  It will be a live interview about my book "Women's Leadership Ascension: Tips to Succeed". 
In February, I will be delivering a workshop called "Relationships Matter" which aligns the month of February. In March, I will be part of and hosting a "Women's HERstory" panel. All at Blake Beauty Bar in Decatur, GA.
Dr. Shanna works hard to make sure that she helps individuals build on their strengths and attain the personal growth needed to be successful in life! She has also released a book, Women's Leadership Ascension: Tips To Succeed which is now available on Amazon and Kindle!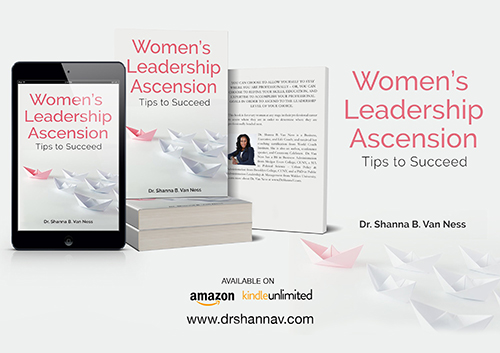 For more on Dr. Shanna, click here!
Connect with Dr. Shanna on Facebook, Instagram, & Twitter.
All images by Heather Hunter Photography.