Christeria Lynn is the President & CEO of Christeria Lynn, LLC and the founder of B.H.E.R.R.D.   Early stages of her life were tough, she experienced rejection by her mother, was abandoned by her biological father and later molested by her stepfather. It seemed like life had really tossed its share of lemons her way. As the oldest of four, she spent most of her youth having to help take care of her siblings, all while being raised in a single-parent home until her teenage years led to her eventually running away from home. She married young and started a family of her own, but life soon delivered another detour when her husband was incarcerated, leaving her to have to figure out ways to survive and provide for herself and her children.
Christeria soon began a career working at a bank in Georgia, and even obtained her real estate license, but was soon forced to resign from her position at the bank with only a savings of $125.32.  With little reserves and no investors, she started her first real estate brokerage, earning over $11 thousand in her first month. Christeria then moved back to Ohio and remarried but soon found herself the victim of domestic violence. The violence became so harsh for her that she filed for a divorce while pregnant. 
The grind didn't stop no matter what she went through! Christeria took $2,000 from her tax return after feeling like she had nowhere else to turn, and built what has now become an award-winning six-figure residential and commercial cleaning company!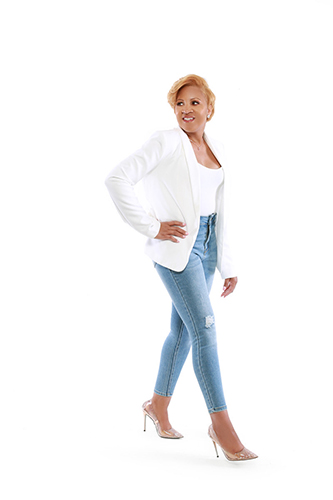 You have been through a lot in life, in what ways have you overcome the fear of rejection in order to become a successful business owner?
Some of the ways that I have overcome fear and rejection is by not quitting and never giving up.  I've grown to understand that rejection is just part of the process, not the end of the process. Often times the no's that I encountered only led me to push and pursue bigger doors. I never let one person's No, stop me from getting to the next person's Yes. 
Tell me about your non-profit organization, B.H.E.R.R.D and some of the success stories behind it. 
B.H.E.R.R.D   was started to give single mothers a voice. Through all of my trials and tribulations, I noticed that people often heard me, but they weren't truly listening to me. There's a big difference between the two. I needed to be B.H.E.R.R.D. 
 B.H.E.R.R.D assists single mothers with every issue in life that hinders that mother and her family from getting the most out of life. Our vision is changing the world one single mother at a time. We assist and help single mothers become emotionally and financially stable, self-sufficient and we create opportunities for growth and abundance. 
Through my organization B.H.E.R.R.D we have assisted a single mother with the process of locating her child's father. By her locating her child's father she got her first child support payment after eight years of trying to locate him. 
We've helped a young lady with the essentials items she needed for her baby boy. Such as bottles, pacifiers, diapers and blankets. We've helped several women with their businesses. We've taught them what it meant to create an infrastructure, how to put process and systems in place and what it takes to sustain their companies. 
We have helped with credit repair, small utility bills, help create budgets and more. 
Being a domestic violence survivor I've helped a young lady enforce her no-contact order with her child's father. She was getting harassed by her child's father and his current girlfriend. 
B.H.E.R.R.D is a one-stop-shop for single mothers. The only 501(c) (3) of its kind. 
What advice do you have for that single mother trying to overcome a lack of support and trying to survive in life after facing similar disadvantages as you had? 
My advice is to remove the guilt, everything is not always your fault, but take responsibility for what is. Some pain never goes away, but it gets easier with time. Take a true look in the mirror and if you can't be real with anyone else please be real with yourself. Don't let your pride get in the way of your progress. Don't be afraid to ask for help and be real with the help you actually need. Its okay to not be okay, just don't stay there. Healing takes time, don't let anyone put a time frame on how and when you should be healed. Learn from your mistakes because they are often your best teachers and forgiveness is good for your soul, not anyone else's. 
There are resources that will help you get on track, but you have to be transparent. Don't associate having a therapist with a stigma, focus on being whole. Last but not least, don't be afraid to let go. Some of my biggest wins came in the forms of goodbyes. 
What kept you going and were there days when you just wanted to give up? 
Remembering the promises God spoke to me and to be the First Role Model for my children. To show my children and other women that the sky is the limit and you do not have to become a victim of your circumstances. I know in my heart that my dream was worth fighting for and so was my children. I want to give my children the world, and protect them from it at the same time. 
Tell me about your book and what inspired you to write it. How can readers purchase a copy? 
The name of my book is called From Desperation to Destiny. I was inspired to write this book because I was tired of the secret struggles. Being sexually abused at the age of 9, kidnapped and raped repeatedly in my teenage years, emotionally and physically abused. It seemed like hurt, pain, violation and silence was all I knew. I needed an outlet, I needed people to know my voice matters and my voice has power. I needed to let the people who hurt me, who robbed and stole my joy, who violated and abused me know that they didn't win. My resilience and power to stay strong won. I won. Although, it bent me it didn't break me. It was time to share the truth, my truth. I wanted women and little girls to know that it's not your fault and if you can find the strength to move forward your Destiny awaits you.  You can purchase my book on Amazon. 
You took your income tax money and started a business that became a 6-figure company. What tips do you have for women on how to start their own business and become successful at it? 
Make sure you take the time to plan for your business. Remember it cost money to make money, so spend your money wisely. Get a great accountant to avoid financial pitfalls that you may not know about. Keep your overhead low as long as you can. Understand your business and your competitors. Know what makes you stand out from the rest and what makes you different. Everyone is not your customer and you should price your product(s) and/or service(s) as such. Know who your customer is and where to find them. Research! Research and Research! Don't be afraid of the No's and Believe in you and what you're doing even if no one else does. 
What upcoming projects do you have?
Currently, I'm working on taking my book From Desperation to Destiny to the Film Festivals and turning it into a Short Film. I'm also working on my first event for Single Mothers. 
When you look at where you are now if you could go back and speak to the woman who was in an abusive relationship, the woman who was single and struggling, the woman who had lost her job with no major savings, the child at home raising her siblings and being sexually abused, what would you say to those different versions of you?  
Wow! As I write this with tears in my eyes, I would tell those versions of me it's ok to walk away, struggling won't always last, but your mindset will if you don't change it. Change your perspective about how you are looking at your situation and I promise you your situation will change. No matter what you lose, try your hardest not to lose yourself. Don't be afraid to go get assistance and use it as a lifeline and a stepping stone, but never let it become your lifestyle. Pride will keep you stuck. As a child, I would say find an adult who you can trust and who believes you and can help get you out of or change your situation for the better. Being vulnerable can be tricky, but being vulnerable with the right person is life-changing. 
Christeria Lynn continues to help single mothers achieve their goals in life, showing them that nothing is too hard for God and success awaits you if you believe in yourself and push through the temporary showers and thunderstorms!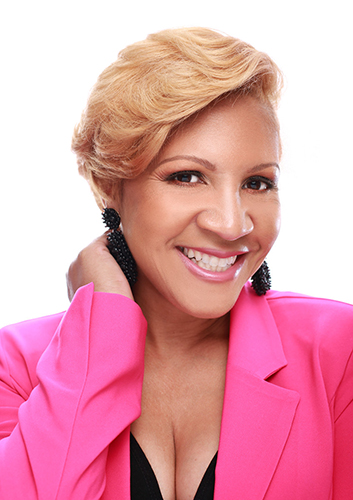 For more on B.H.E.R.R.D., click here!
Keep up with Christeria Lynn on Instagram & Twitter.
All images provided by Christeria Lynn