Mr. Three's Crab Pot is a seafood restaurant, institution, and growing empire located in the Carolinas known for their seafood and comfort food remixes covered in their signature sauce! The owners, Rod and Rana Brown started their seafood chain by serving local and underserved communities  in North and South Carolina providing unlimited job opportunities and educating others on the importance of financial literacy. The Brown's are a power couple previously known in the Carolinas for their work in real estate and helping assist with finding affordable housing options. Whether real estate or running a successful seafood business, this couple has found the perfect combination of what works for them and their business. Mr. Three's Crab pot has supported the local Charlotte and Carolinas communities for years by giving back, sponsorship, and feeding underserved areas. 
SHEEN chatted with the owners about where their journey began and how they established their seafood empire successfully through online marketing and community outreach.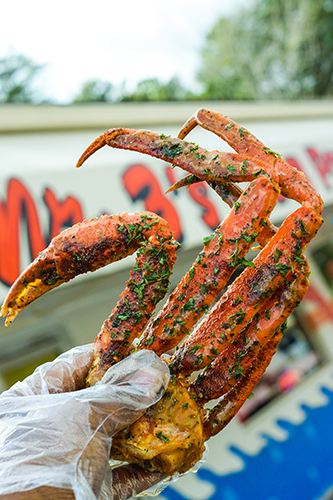 Where did the vision for your restaurant begin? 
The vision came from seeing lack of diversity in seafood restaurants in the area. There were no seafood places in Charlotte that served seasoned seafood. So we tested the market with a small food trailer and expanded from there.
What age did you realize you had a love for seafood?
We were born seafood lovers. The meaning behind our name and concept is very personal. It actually was inspired by our son who was 5 years old at the time. He is the 3rd generation, everyone called him Mr.3., he loves seafood and as a child would always walk around with a pot on his head. So we named the restaurant Mr. 3s Crab Pot. 
What's your restaurant favorite or speciality?
Our super seafood and seafood platter are our restaurant favorites. It comes with our seasoned crab legs, shrimp, lobster, corn, sausage, and potatoes.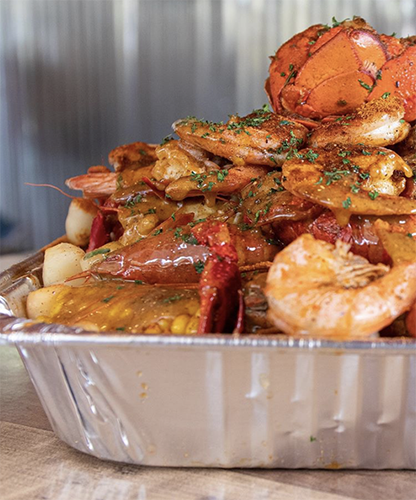 How did you build your brand and name to the point that it has reached?
We did a ton of marketing. We ran Facebook ads constantly and targeted our market audience; we built up our IG followers to over 50k followers.
How did you build your customer loyalty and establish a great reputation from SC to NC over the years?
We stay hands on in the business. We read every single review and feedback and try to adjust and improve based on what the customer perception is. We are at one location every single day. We engage and talk to customers often. 
Where can we connect with you online?
On our website, Facebook, and Instagram.
All images courtesy of Mr. 3s Crabpot