On Cassidy's timeless smash hit "I'm A Hustla," released in March 2005," he spits, "I'm the best, Swizz got to perfect it, don't mess with C-A-double-S-I-D-Y, 'Cause I became the best when B-I-G died. The Kid do it big like P-U-N, 'cause I'm nice P-A-C with the P-E-N."
Cassidy is a legend in his own right, some even seem him one of the greatest rap battlers to ever do it. Hailing from Philadelphia, Pennsylvania, the East Coast spitter was first discovered by Swizz Beatz back in 2002, who went on to sign him to his Full Surface Records under Ruff Ryders Entertainment and J Records. From there, chart-topping records ensued including "I'm A Hustla," "Hotel" featuring R. Kelly, "B-Boy Stance," and "My Drink n My 2 Step."
Cassidy has never let up when it comes to his bars, rhymes, and punchlines, and it's safe to say he deserves all his flowers. So when Tory Lanez went on Hot 97 to spit over the beat to one of Cassidy's songs, making the mistake of using some of his original lyrics, Cassidy had to fire back on the track "Perjury." 
Sheen Magazine caught up with Cassidy, who revealed he's "always working." Read below as we discuss his greatest hits, respect for DMX, his own Goat Gang CBD products, his definition of success, and more!
Where you at?
I'm in the studio in Atlanta. 
They got the BET Hip Hop Awards there right?
Yeah, I ain't going. 
You are hip-hop though!
Definitely, I'm definitely hip-hop, for sure. You think the BET Hip Hop Awards represents hip-hop? I don't even be tuning in. I don't even watch award shows. 
You've talked about these songs a lot, but starting with "My Drink n My 2 Step." Fondest memories from that record?
"My Drink n My 2 Step" came out after I went through a lot of trials and tribulations. After I fought a crazy case, after I survived a nearly fatal accident, after I went through a lot of difficulties in my life. That's when I made that record to celebrate the fact I was still out here grinding, so that record meant a lot to me. 
That song took off. Did you anticipate that? 
For sure, because I had bigger hits before I released that record. I was used to having big records, and I know what I'm capable of. 
How does it feel to be making music now, after all these years? 
I feel good. I feel blessed. I'm happy I'm able to still be doing it. A lot of things could have happened to stop me from being in this predicament, so I feel blessed. 
Do you feel like real hip-hop is hard to be seen nowadays?
Nah, I think it's easier. All this technology we got right now. Look at us now, we're talking live. You're in a different state, I'm in a different state, but we're talking. We're tapped in. It's easier to get into real hip-hop, if that's what you want to do. It's not going to be pushed in your face if you wanted to come on the radio every day, maybe not. But if you give a little effort to look for it, you could find it nowadays. 
What was Cassidy like at that point in your career during "Hotel"? What was your relationship with R. Kelly? 
I don't actually have a relationship with R. Kelly. I only met him twice: one time when we did the song, and the second time when we did the video. I don't really have a relationship with him like that, but I was happy to do a big record with him. That was the first single I released. To be releasing my first single with a big artist like that, I was excited. 
That was the anthem during high school!
How many hotels you went to listening to that song when you were in high school? 
I don't even know, but we definitely had hotel parties! 
[laughs] I don't know either, but I'm sure I had some hotel parties too. 
How did Swizz Beatz find you initially? 
I signed my first deal in 1999, I signed to Ruff Ryders in a group called Larsiny Family. Swizz was one of the biggest producers at Ruff Ryders, that's how we developed the relationship because I was signed to Ruff Ryders. That's how he got fond of me and wanted me as a solo artist. I separated from that group, and I went solo. We started a production company called Full Surface Records, then I got an artist deal with Clive Davis. That's how I was able to release the music we were just talking about. 
Speaking of Ruff Ryders, what was your relationship with DMX?
I was a big fan. He wasn't as close as me and some of the other members from Ruff Ryders because he was so big. He was already a star when I first signed, so he wasn't around as much as everybody else. I wasn't able to build with him as much, but the times that we did get a chance to be around each other and build, we was cool. It was dope, a learning experience for sure.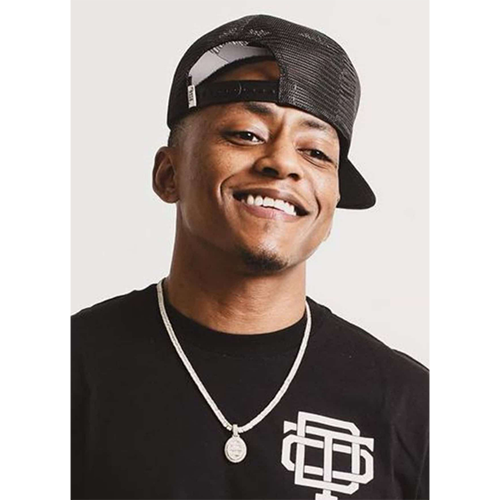 How did his death affect you? 
I'm a big DMX fan, he meant a lot to the team I came up around. I told you I got my first deal in '99, I was a teenager in the industry. He was the main artist of that label, he's been carrying that for so long. His success is the reason why a lot of other people that I got close relationships with got the opportunity to be successful through him. He meant a lot when he was around. He used to keep it G with me, I fuck with X. Got nothing but good sht to say about him. He definitely left his mark though. People are going to love him forever, his music will always be around. N*ggas never gonna forget about him or his music, so it's a good thing. 
How does cannabis improve your life?
I love cannabis. Go to GoatGangCBD right now. I just came out with my own chewing gum.  We in here, Goat Gang. Greatest of all time.
What moved you to launch your own CBD product?
I'm a smoker, and I know it's beneficial. I got the best CBD around, especially my edibles. My edibles, my pre-rolls, my Moon Rock. I got that Moon Rock. It's available right now, GoatGangCBD. Edibles are crazy.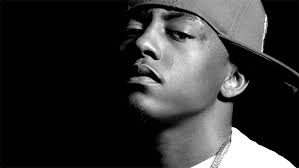 Are they edibles with CBD, not THC? 
It has that Delta-8 THC, so it's official. It's a legal form of THC. Not the THC like Delta-9 that's in the weed that people are smoking in the street. It's a different form of THC, mixed with the CBD to make you feel right.
How does it feel to be this entrepreneur? 
It's a good thing. It's definitely a beautiful thing to be able to start businesses, benefit from it, and have good products that people appreciate. It's nothing like it. 
What is your definition of success?
Reaching your goal. Whatever you was out to accomplish, whatever your final destination was, reaching that. That's success. A lot of people try to live their life through other people's eyes, what other people think they should be doing or what other people think they should be, and that's why they be miserable. No matter how big they are, no matter how much money they got, they still be miserable because they're trying to please the world instead of having a final destination and trying to please yourself. I feel I'm super successful right now. 
Why? 
Because I am. I'm accomplishing all of the things that I want to accomplish. The reason why I started off rapping was because I wanted to be the best. I wanted to be the best at writing things down and impressing people with words. I've been doing that for 20 years straight. I'm arguably one of the best still, right now. For me to do that, that's success. Those are things I wanted to accomplish.
All images provided by Global Line Media Group