Women are constantly on the move and this is why it's so important to look and feel effortlessly chic while getting things done and enjoying life. S. Moye' is taking it to the streets by creating casual-chic BLINGWEAR hooded sets which some refer to as Street-Wear and Street-Gear. This style can be dressed up or down to reflect Street-Wear or Casual-Chic. For instance when you pair BLINGWEAR hooded sets with sneakers, hoop earrings, and throw your hair in a ponytail or bun you're giving a Street-Wear vibe; and when you pair it up with stylish short cut boots, bling earrings and rock a sassy short style or let your hair flow long this would be considered Casual-Chic.
Since women are working more from home now than ever before with Zoom meetings back to back like me included we might as well feel cozy and look cute wearing BLINGWEAR. These sets are so cozy and comfortable and that's how we like it when we're hanging out with family and friends. Ladies from 18 to 88 look good wearing BLINGWEAR stand out pieces, but we design for little ladies too.
You already know when going shopping for necessities and household items every now and then we like to change our décor rather its bedding, towels, kitchen appliances, etc and wearing the BLINGWEAR hooded sets gives you the freedom to move and reach for it all while looking effortlessly chic.
Where I'm from we call them hoodies but they really are hooded sets. Did you know the hoodie originated in 1919 and was geared for men participating in the sports arena and became this shorter version inspired from the 12th Century in England during the Middle Ages? They became popular in the 1930's for workers to wear in cold warehouses in New York and were supplied to England and the United States military for their training and exercising imagine that. However by popular demand the hoodie made its collegiate debut in the 1960's and 70's when universities printed their names and logos onto the front. But guess what in the 1980's and 90's hoodies was seen as fashion with through hip-hop culture. Although there was some backlash for black men wearing hoodies up until the 2000's associated with crime many places banned wearing them. But like anything else we rose above those stereotypes. The hoodie is a classic and in this 21st century can be seen worn on all ages and throughout all social classes. The hooded sweatshirt has transformed from basic to chic. So no matter what your personal style is hoodies aren't going anywhere and however you rock it … ROCK IT !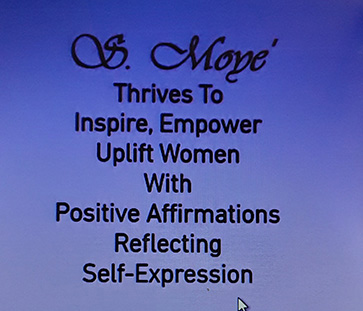 Let's stay connected follow @smoyefashion and shop at www.smoyefashion.com.