Celebrity hairstylist Monaè Everett has just launched the Texture Style Awards to help hairstylists level up their careers. The new competition provides a platform to hairstylists to develop and show off their skills in styling all four hair textures: straight, wavy, curly, and kinky/coily.
Hairstylists can enter in one or more of the four hair categories for a chance to win up to $1000 in products from the competition's sponsors, including the Wella Company, FROMM, Babyliss Pro, and more. In addition, the grand prize winner in each category will receive an one-on-one mentorship with Wella.
"Research shows that 70% of the world has hair that is considered textured. Yet, major beauty companies primarily showcase straight hair in their marketing and social media efforts, with less than one percent representation of other textures," says Everett. "I want to change how we view, approach, and celebrate all four hair textures."
The hairstyling vet, who is behind the manes of such celebs as Dominique Fishback,Yara Shahidi, and Paige Hurd, has also teamed up with FROMM to lead a free education series teaching entrant hopefuls tips and techniques for styling each type of hair.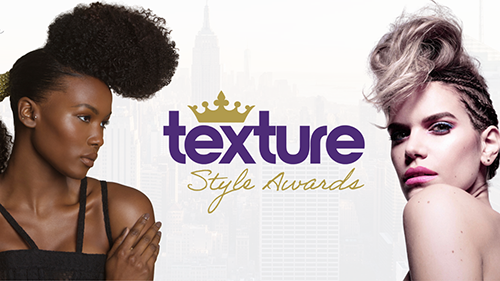 "Hair education courses are pretty expensive, up to $2,000 per course," Everett adds. "I want to not just create opportunities for hairstylists, but also help remove roadblocks to success."
The next free look-and-learn classes will be held April 12. Submissions for the Texture Style Awards are open now through April 30. Submission fee is $10 per category, $35 for all four.
Register for the courses and awards competition here.
Featured Image by Eric Hasen/Hair by Monaè Everett