Oakland Black Pride is the California based organization that is providing a safe space for the LGBTQ+ community.  Their year round focus provides support in three distinctive areas:  leadership development, social service and social change; and collaborative advocacy.  The organization helps to provide guidance for community members along their journey for self-discovery and fulfilment on a year round basis.  Oakland Black Pride also houses an advocacy center that serves as a resource hub and a safe space to be seen, heard and supported.
In celebration of National Pride Month, the organization is hosting the "Inside/Out!" festival.  This extraordinary event is the first of its kind in the Oakland area for the LGBTQ+ community.   The Inside/Out! Festival is the first ever, Black-led, Black Pride event in the Bay Area that will be held between June 24-27, 2021.  The festival will celebrate the historic contributions within the LGBTQ+ community while also honoring the trailblazing efforts of Marsha P. Johnson and Sylvia Rivera.  Marsha and Sylvia were two trans-women of color who led the Pride movement.  The four day event series with feature both virtual and in-person events with limited capacity.  Such events include:  a Queer Expo, Skate for Pride Party (hosted by Grammy Winner Durand Bernarr), Queer Kickball Tournament, Pride Benefit Dinner, Queer Pub Crawl and Slayer's Ball.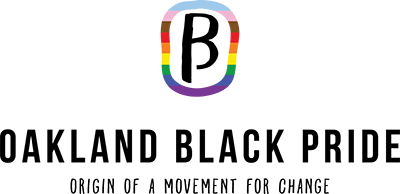 The festival activities will be aligned with Covid-19 safety protocols.  Registration is required and admission is free.  Invitations are available for vending space as well as event sponsorship here.  Oakland Black Pride is making significant efforts in the representation and celebration of the LGBTQ+ communities of color.  Their support is serving as a safe haven for many who have had to suppress their identity in a world that challenges individuality.  Love is love; and love makes the world go round. Follow their efforts on social media here and register to attend the Inside/Out! Festival today!
Writer, C. Scott, is a mompreneur, educator, social work and more.  Follow her on Instagram and Clubhouse as @curls_coils.  Follow her preschool journey on Instagram as @beautifulshadeslc.  
Photos courtesy of Oakland Black Pride