There really isn't anything Deana Sanders hasn't been able to do. Just recently, she successfully opened her all-new beauty supply store in the heart of Atlanta, Beautaholic Beauty Supply. Launching just before the pandemic, she persevered, thrived, and overcame all the challenges life threw her way. We caught up with the beauty mogul to discuss her new store, what it was like launching during a pandemic, and much more.
Tell us about your all-new beauty supply store in the heart of Buckhead.
It is basically a one-stop shop. Everything that a female could need, I have there. I also have nail products, razors, wigs, human hair, apparel, everything. You can come in there and get a full wardrobe. I also have makeup services that include eyelash services. If you're wanting a full makeover, you can come to my shop!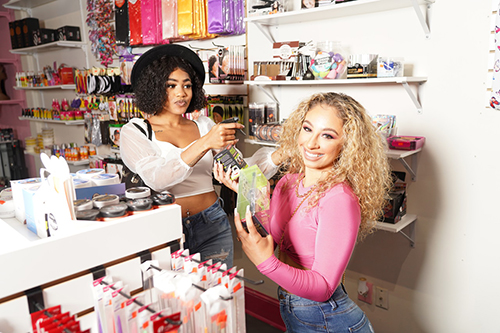 Why was this something you felt like you needed to do?
There is not many beauty supplies in the area. I actually have never run into one in the area, there may be one, but I haven't found it in that area. I felt like it was needed. I would go into beauty supply stores in other areas and I wouldn't be able to find everything that I needed. I would go from store to store to find everything I needed. I felt like I could bring everything in one that way a person could just walk in and get everything they need. I don't want to run all over the city just to get things that I need, and I don't believe anyone should. I wanted to make it an experience for beauty lovers to come in and just feel welcome while having a full, fun experience of everything they need.
How was it launching before the COVID-19 pandemic hit?
At the beginning, I actually didn't get a chance to have an opening. I started December 2019 and then COVID hit in March. Everything shut down. During that time, I was giving out my products, trying to get the building together. I had products sitting in a store. Because all of the stores were shut down, I didn't know what I was going to do. I came up with a plan. Since I had the product, I wanted to sell it. I promoted on Instagram and had so many people supporting me. I had a meet up location where people could come and get the products during this time. I was masked up and had gloves on to ensure I was staying safe as well as making sure my customers were safe. I did not accept cash; everything was done through ApplePay or CashApp. During the pandemic, I made a lot of money just with everything being shut down. I had an idea and I ended up selling out of everything. When everything opened back up, I was able to get an even bigger location in Buckhead with the money that I had made during the pandemic.
What are you currently working on and what can we expect to see from you in 2021?
I'm currently working on a delivery service for my business so that people without transportation or someone not wanting to leave the house. I'm working on another location in Alabama as well!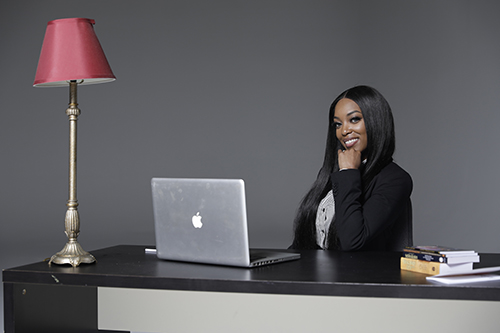 For more on Beautaholic Beauty Supply, click here.
Click here to follow Beautaholic Beauty Supply on Instagram.
All images by Mr. Hq Filmz