"Lead The Pack." -PanamaDaPrince
The ALPHA lifestyle and fashion brand have grown to become a household name, and it's all because of the highly respected creator, PanamaDaPrince. As a well-known Musician, Fashion Designer, and Creative Director, Panama uses his clothing brand for good and uses his notary for positivity. Established in 2016, ALPHA quickly gained the attention of celebrities. From Swizz Beatz, Michael Rainey Jr., Teyana Taylor, and more, the lifestyle and fashion brand continues to be in demand. The brand has appeared on Teyana & Iman on Vh1, The Rap Game on Lifetime with Jermaine Dupri, Black Ink Crew on Vh1, and the Netflix film Beats.
As the message of self-empowerment relates to the brand, PanamaDaPrince also included "Lead the pack" and "Transcend every obstacle" in the brand's mantra. During an interview with Celebrity Buzz/Medium, the designer talked about ALPHA, stating, "Being an artist of different mediums grants me the ability to express myself in different ways. I'm grateful to be able to use fashion design as a form of expression and that people love wearing ALPHA."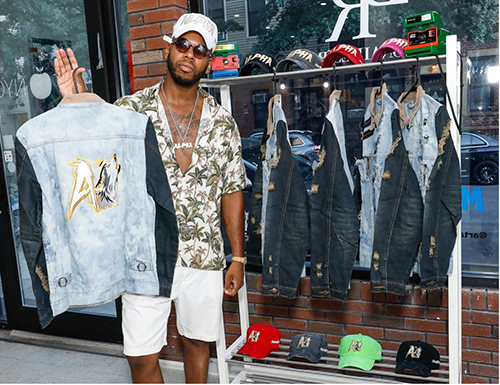 As protests rose to their peak in 2020, Panama knew he could help protestors who urged for a change. He donated the profits from his sales to support the protesters' legal fees.
A massive amount of those funds helped a bunch of individuals and the cause. One protestor who was released on bail due to the monetary donations from the designer reached out to express his gratitude for his support, saying, "Although it felt amazing to be appreciated in that way, I don't seek the recognition for it."
Panama became one of the few designers to dedicate time, money and became a voice for change. This eventually sparked his interest in police reform. With the legalization of Marijuana in most states, Panama's goal is for the legal system to release prisoners who are still serving time for minor drug offenses. Nearly a year later, PanamaDaPrince's contributions are still vastly serving as a pillar to his community.
Follow Panama on Instagram today.
Listen to his newest single, "Mase Flow" featuring Fatman Scoop.
To learn more about the ALPHA brand visit their website.
Images courtesy of PanamaDaPrince