Chicago-based fashion designer, Barbara Bates of Bates Designs known for dressing celebrities such as Michael Jordan, Oprah,and Steve Harvey, just to name a few, is joining in the fight to help others stay protected during the Coronavirus pandemic.  The celebrity designer has fully converted her design studio in Chicago's south loop into a mask making facility.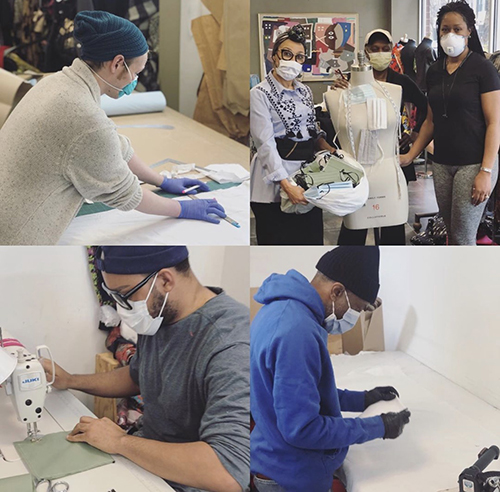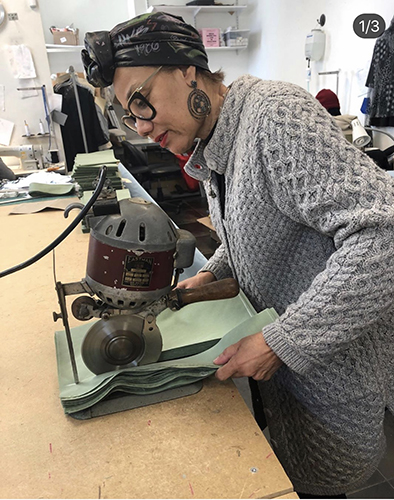 She has completely stopped designing her custom designs during this time.  Recently Bates was asked by a friend to make a mask which gave her the idea to help make masks for those who cannot get a mask because of the shortage.  Bates first donation was 2,000 masks to Mt. Sinai Hospital in Chicago for healthcare professionals.  From there Bates rallied fabric shops and home sewers to assist her in creating the masks.  Bates is now committed to donated 13,000 to the Chicago Police Department which comes to her shop daily to pick up masks for officers.  She is also collecting donations for large orders which will be donated to front line workers locally and nationally.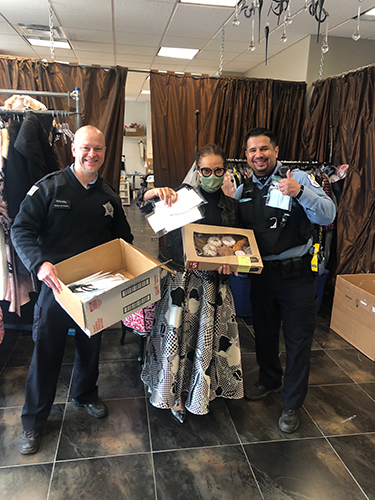 Barbara is now offering the mask to individuals who stop by her shop – she is selling for $7. The masks are made from fabric that are within the guidelines for protection. She is committed to help protect front line workers during the fight of COVID-19.
This feature and images were submitted by Dionne Williams
Dionne Williams is owner of D. Williams Public Relations & Event Management Group which specializes in public relations, brand strategy, experiential services, content creation and event management.
In over 20 years in the public relations arena Dionne has developed a proven track record for providing quality public relations campaigns and concepts that are executed in national and local urban markets.
Her clients have been featured in local and major market newspapers, national magazines, national shows, such as Billboard Magazine, E! Entertainment, Black Entertainment Television (BET), ABC, NBC, CNN, and CBS radio and television affiliated networks locally and nationwide.
Clients have included: ORS haircare, Oscar Award Winning Actress Jennifer Hudson, R&B Legend Chaka Khan, Dwayne Wade's Wade's World Foundation, Playwright and actress Regina Taylor, American Association of Blacks in Energy (AABE), American Family Insurance, Johnson Publishing Company, Paul G Stewart Housing Campus, The N'Digo Foundation, The HistoryMakers, The Alliance of Business Leaders & Entrepreneurs (ABLE), just to name a few.
Dionne Williams is also a premier Event Management professional producing high-end and large events, galas, celebrity concerts and conferences. Dionne manages some of the most notable events in the nation and was nominated Event Producer of the Year by BizBash in 2012.
Dionne is owner of Emerge! Fashion Show which takes place during New York Fashion Week. Emerge! is one of the top collective emerging designer showcases during NYFW. Every year Emerge! presents the coveted Fashion Innovator Award which has been presented to Andre' Leon Talley, Pat Cleveland, Beverly Johnson, Audrey Smaltz to name a few.