Celebrity fashion designer is the mastermind behind many of our favorite celebrities' show-stopping looks over the years. His clients includes big names in the world of entertainment such as K.Michelle, Tammy Hebrew, Summer Walker, and many more! We wanted to catch up with the fashion sensation to talk about what it's like being a celebrity fashion designer in the city of Miami, his clientele list, and much more!
Why fashion? What made you want to become a celebrity designer?
Well, I really didn't have a desire to become a celebrity designer, it just happened. Fashion has always been something I've been into. I'm a real artsy person so it was something I always wanted to get into. I was always into it not just for what was popular and in trend at the moment but more so the couture end, looking at details, and getting the history behind things that were made. I wanted to be a stylist but styling just wasn't for me because it was a lot of patience and stressful (laughs). I knew I wanted to be in the fashion industry, so I figured, why not make the outfits? You always look at things and recreate it in your head so why not make them yourself? I got more into it and I knew a lot of people may not have the money to spend on expensive things, so I wanted to provide a black luxury designer that's coming up.
How would you describe being a designer in the city of Miami, Florida?
I would say it's great. I would definitely say people support. Being in Miami, you get a lot of inspiration. You have so many different places and you run into a lot of different people. A lot of people come to Miami. Being a designer in Miami definitely has its perks. You can build your brand and get your brand off the ground.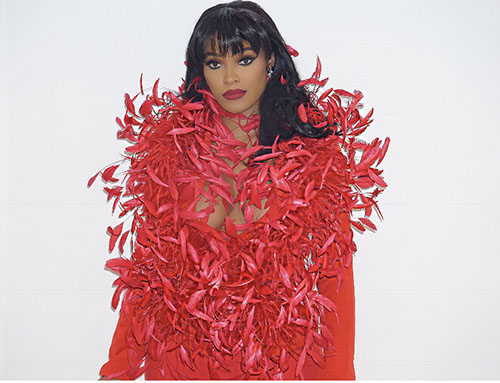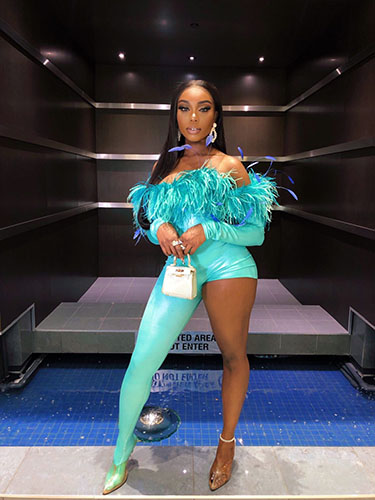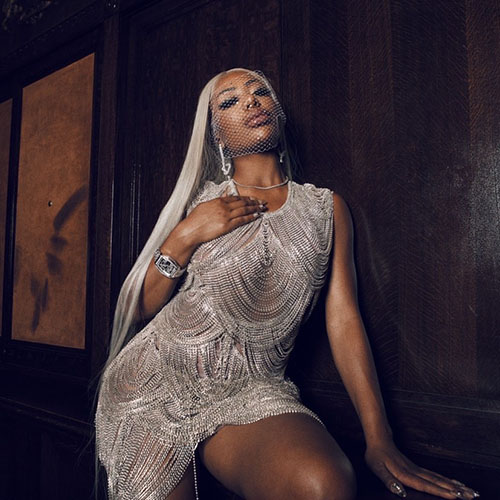 You've worked with many big names in the industry, but would you say there has been one that has left a special mark on you?
I personally think that all my clients leave a special mark on me. For the most part, I don't have a specific client. What makes me proud is just making sure my clients are happy and they love what they're wearing. That's what makes me proud, I never really try to say there is one person because I try to treat all my clients the same. They're all special to me. All of them leave a special mark on me.
Can you give us insight into what you are currently working on? What can we expect to see from you in the future?
Right now, I'm working on my Spring/Summer collection which is dropping very soon. It's streetwear, more comfortable wear. A lot of my pieces are mainly going out wear for extravagant events. Now, I'm releasing a comfortable line that you can throw on to go run errands, everyone wants that comfortable, everyday piece. In the future, I'll be releasing my seminars, YouTube channels, and showing more in the daily life of a celebrity fashion designer. There will be a lot of things I'll be releasing. There will be hair products and products in the beauty industry, I want to not just be solely a fashion designer but become a household name.
For more on Geche Escvar, click here!
Follow Geche Escvar on Instagram today!
All images by Darren Forbes