Champ Kennel says breeding dogs isn't for the faint of heart, and well, we believe him! The well-known celebrity dog breeder knows a thing or two when it comes to bringing awareness to dog abuse and the mistreatment of animals. While providing our favorite stars with their furry-loved ones, he also stands proud as an advocate and makes certain he does his part in bringing awareness to this issue. In our exclusive interview with Champ, he opened up to us about his love for dogs, offers his best advice, and much more.
Where did your love for dogs come from?
Well, I've been breeding dogs since I was 12. I started falling in love with dogs after seeing my uncle breed them. I just grew up loving animals. I got a chihuahua around that age, so I bred her a year after. From there, it just never stopped!
Why would you say you are so passionate about standing as an advocate for animal abuse?
My thing is that I want to help kids with different types of companions. Some kids may have illnesses where they can't be around dogs because they are sick. I want to go to the hospitals and just give back a little. It has nothing to do with money, it's all about giving back to the kids. I also grew up with a lot of people in my area where they didn't have animals, so sharing my love for dogs is always great to me.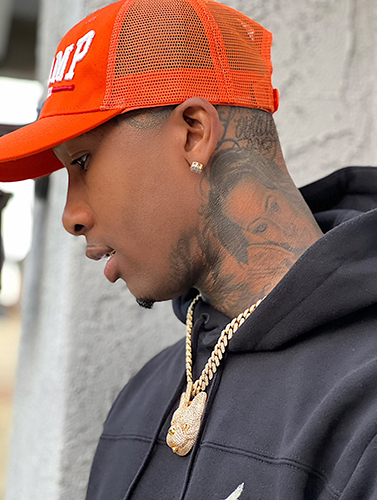 What is one piece you would offer to our audience when it comes to animals/dog breeding?
Dog breeding is not for everyone. You have to have it in your heart, if I'm being honest. Not everyone can get a dog, breed them, and make money. That's not what it is. It comes with hard work, dedication, and love for animals. Not everyone can keep a puppy alive or find them a home. It honestly has to be in your heart. You have to have patience! In terms of animal abuse, a lot of people take advantage of dogs. You have to know the game to be in it.
What are you working on now and what do you hope to accomplish in 2022?
I'm working on being bigger than I am now. I just want to keep selling to artist and hopefully one day come out on Netflix, a movie, or something (laughs)! I just want to take it to the next level. In 2022, we have a lot of dog shows coming up. I'm judging and hosting shows as well. I have a big impact in the dog community, so I'm excited to see all the opportunities that come my way.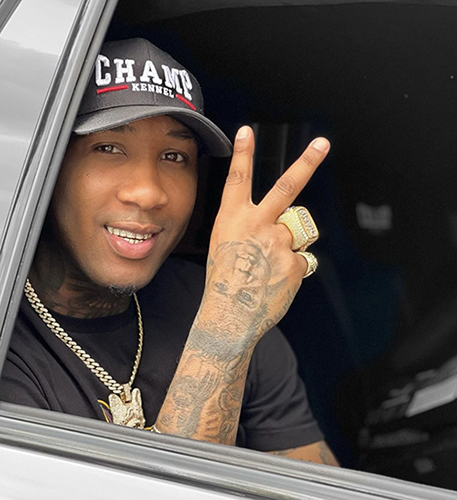 For more on Champ Kennel, follow him on Instagram today.
All images provided by TeamChamp