Philadelphia native, Chris Gees has been doing hair for well-over 20 years. He started as a barber and transitioned into doing female hair. Today, he's known around the world for styling some of Hollywood's biggest stars including Beyoncé, Tori Spelling, Stevie Wonder, Wendy Raquel Robinson, and David Tutera, to name a few! With over two decades in the world of hair, it's clear Chris Gees has made quite the name for himself in the industry. Just last month, Gees launching his CannaCare by Chris Gees Hair Care System in Johannesburg, South Africa to address the concerns at the forefront for many of the superstars and professional women alike that he works with. We caught up with Gees to obtain on the details on this exciting new launch.
Tell us about the inspiration to create your CBD haircare system.
I created it here and had the opportunity to launch the line in South Africa. I designed it based upon my current clientel and some of the needs that I've come across over the years. I took it global, which is a blessing!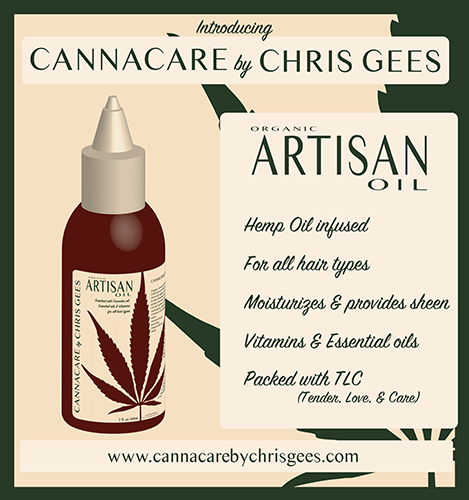 With so many experience in the world of hair, what advice would you offer our readers who are aspiring stylists?
I would encourage aspiring stylists to first and foremost, listen. The number one thing that I hear from clients is that the stylists don't listen. They always do what they want to do (laughs). That alone has gotten me very far. Listen and be able to provide opinion based upon what your client wants. Aside from that, answer the phone and show up on time. It's as simple as that.
You've accomplished so much in your career, what's next on the list of goals for Chris Gees?
Ah, my list of goals. Well, of course I'm excited and looking forward to having the product line go global around the world in terms of distribution. I would love to have it in stores such as Sephora. The main thing I am excited about is to grow the brand, introduce more products, and eventually create other lines based on my 20-something years of experience.
What can we expect to see from Chris Gees in the future?
You can expect to see of course, more on the CannaCare line, more CBD-infused products for hair and skin as well as more campaigns. I've done large campaigns with Beyoncé, Coachella, her Grammys performance, and I'm looking forward to more big projects like that. I worked on A Wrinkle In Time with Ava DuVernay and Oprah. So I would love to take on and tackle more projects and be a department head on several of the large projects.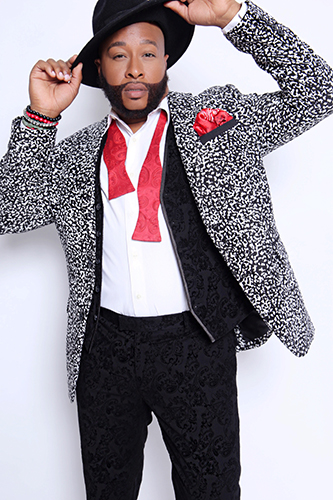 For more on Chris Gees, follow him on Instagram today!
For more on CannaCare by Chris Gees Hair Care System, click here!
All images by Johnny Pena