We hear inspirational stories every day but this one stuck to me different! Celebrity hairstylist, Tiffany Mack's story is truly one that is so inspiring. Mack, who experienced homelessness at one point in her life alongside her mother and sisters has used her past experiences to mold her into the woman she is today, while ensuring that she helps and inspires others along the way. Today, she has styled some of the biggest names including Regina King, Naturi Naughton, and Patina Miller – who stars on the hit series, POWER Book III: Raising Kanan. I recently had the chance to sit down with this empowering woman to discuss her journey in hair and her new non-profit organization.
When did you know hair was going to be the path you took in your life as your career?
I didn't know until later on in my career. Even before when I first started, I just wasn't sure because I felt like standing behind a chair was what I wanted to do. I ended up going to hair school while I was working in a salon. Once I went to hair school, I felt like it was something I wanted to do because I felt like there was more to it than standing behind a chair. I knew that I could travel, work on television, and it wasn't just what I saw in my community.
You've worked with so many celebrities, but is there one you would say has left a special mark on you?
Oh my gosh, yes! Regina King! Hands down. She is like my big sister now. Working with her, she has dropped so many jewels during our sessions. She just has a big heart to help. Even when we're talking on a personal note, she gives great advice. She is one person that has definitely left a stamp on my heart. I love working with her.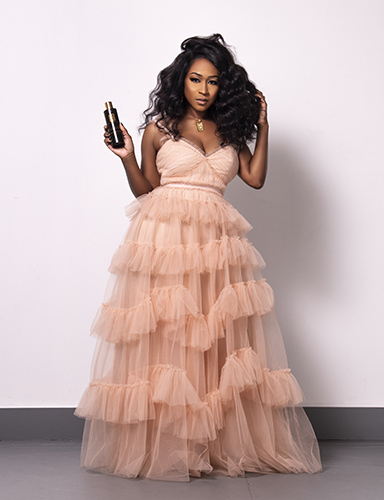 Can you tell us about your experience working on POWER Book III: Raising Kanan?
My experience working on POWER Book was a little unorthodox. I came on to make the units [wigs]. Once I made the wigs, Erin Hicks, the department head asked me to come on to tweak it and gave me the opportunity to learn under her. I'd never worked on television/film before. Once I got there, I saw what it was about and realized that I loved it! It's not something that I would want to do every day within my career, but I loved the opportunity I was given to pop in and out. Basically, I was on call. I loved that part because it created diversity within my career. I was not working from my private salon in New Jersey, but I went on set to see how things come together behind the scenes. There are so many people on set! I commend them because I don't know they do it. It was amazing. I was able to create a bond with people on set. I learned so much.
What can we expect to see from you in the rest of 2021?
I am working on a nonprofit called Bold Beginnings. It's a nonprofit for homeless people. I created it because my mom, my sisters, and I had direct contact with homelessness. Our first event is coming up this fall. We are doing hair, clothing, portable showers, food, and I have someone doing on-site therapy. The end goal is to have permanent housing in New Jersey. I have such a heart for homeless people because that was what I experienced at a point in my life growing up. Besides that, I just created two more units for season 2 of POWER Book III: Raising Kanan. I'm putting a lot of attention into this nonprofit because it's very new to me. It's something that was on my bucket list of things to do to help people.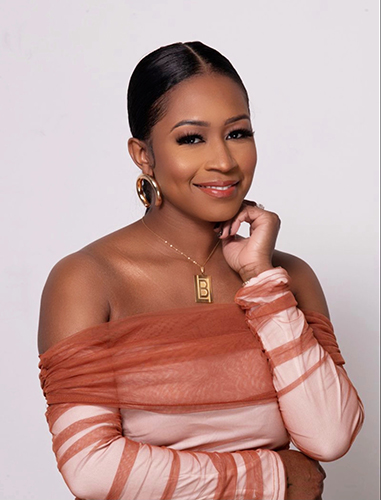 For more on Tiffany Mack, follow her on Instagram today!
All images by Island Boi Photography