Michele Latrice, aka M Latrice MUA, gives expert advice on how to stay moisturized, flawless application secrets, and the benefits of researching her clients.
With clientele ranging from Yung Miami to Keyshia Ka'Oir, Trina, and more, Michele Latrice is the makeup artist everyone needs on their team. As an expert in the industry, Latrice plans on starting a cosmetics line that's "kind of a boutique type of cosmetic line. Not too big, not too small" with a few exclusive items that her clients will wear. But right now, she's dropping gems on how to create a flawless makeup look that fits your style and offers tips to keep your skin hydrated during the cold season.
As the cold weather starts to roll in, what are your tips on staying moisturized?
My tips on staying moisturized are to drink plenty of water, because it starts internally. For the outside, I would say to do a hydrating mask or sleeping masks, something that you can put on at nighttime so that it can penetrate in the skin while you're sleeping at night. Then when you wake up in the morning, voilá!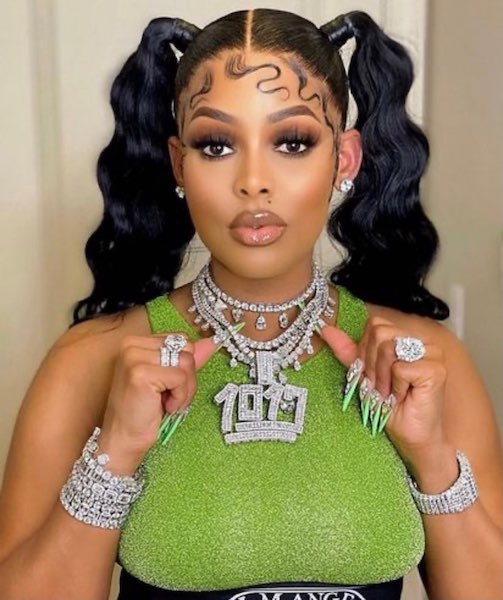 For those of us who are makeup beginners, what's the difference between a basic beat and full glam?
That's a tough question. I'm going to be honest because it depends on your perspective. If you're someone that has never worn makeup, I could do the slightest lightest beat on you and you're going to feel like your face is beat down. So, it just depends.
Now I have a client that I must double her makeup. She likes it double. So, to me personally, that's a full glam. However, for that person who doesn't wear makeup, even myself, my full glam is a very light phase. But that's the beat down for me because I don't like eyeshadow. So that's my full glam. It really just depends on you as a person.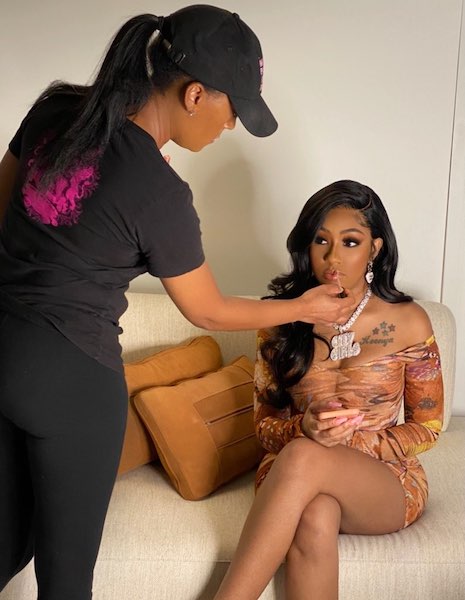 Do you research your clients before you do their faces?
I do. I will go on their page and just kind of see what they like. Do they like bigger lashes? Do they like red lips? Do they like more neutral tones? Just so I'm prepared because more than likely when you get with someone, they're going to say, 'Oh, just do you.' But I don't like when people tell me, 'Just do me.' Tell me what you like and on top of me doing my research so we can find a median and I can I know you're going to be happy.
It's amazing that you care about your clients' input on their looks, even when the give you the creative freedom to do what you want.
Right, because everyone has a preference. Clients may reference a look I did for Miami or Trina but I like to get creative with the looks they've seen because I know that everyone doesn't like the same thing.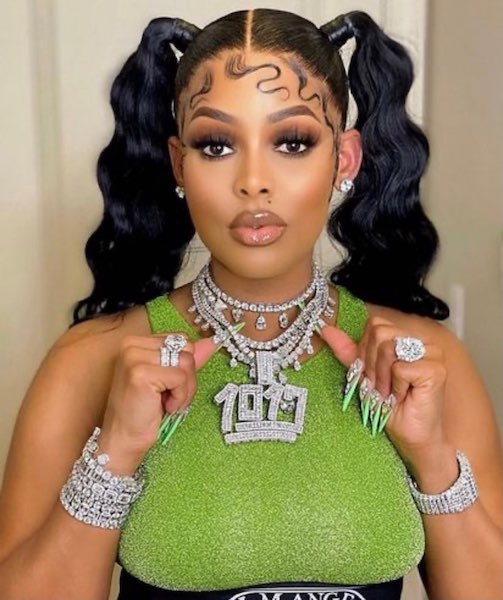 What's the secret to making your application look flawless?
I think that for me I don't use a lot of makeup. I use the bare minimum as far as foundation and it depends on the application and the tools you're using. I grew up or I was taught on brushes. I can beat your face down with brushes, whereas I know newer makeup artists are going to beat you down with that beauty blender. I literally just started using a beauty blender a year or two ago. I try not to use so much foundation because most of my clients like a more natural finish anyway. So, it really depends on your hand, I'm going to be honest with you, it takes practice.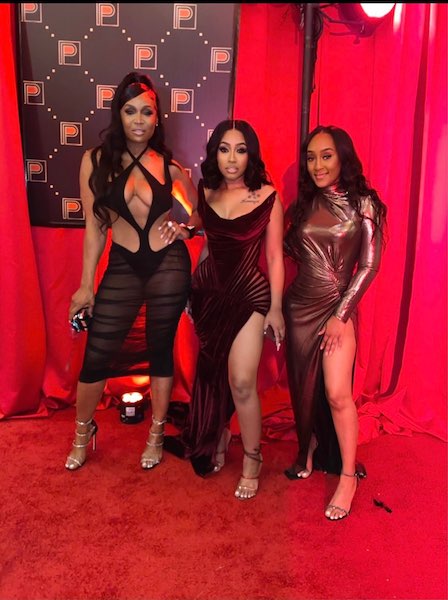 For more information Michele Latrice:
Instagram: @mlatricemua
Facebook & YouTube: @MLatriceMUA
Image by Royal Eyez