Celebrity stylist and fashion activist Ebony Brown has dedicated her career to breaking down the system and paving a way for fellow black creatives to shine. She was a well-deserved member of this year's BET Awards Future Makers Dream Team. This prestigious recognition was given to five women who have made impactful changes in the entertainment industry during their careers. The Future Makers feature was a part of this year's BET Awards theme of 'Year Of The Woman' and AT&T's 'Dream In Black' positioning. Ebony Brown has been working hard over the twelve years to lift other black creatives up while still creating a name for herself in the industry.
Ebony is proof that anyone can make their dreams come true with hard work and dedication. She grew up in a rough neighborhood in Detroit but was determined to make it big. As a teenager Ebony decided that she wanted to follow in her mother's footsteps and start her own business. She knew that she would never be happy working for someone else. Ebony moved to New York and then LA, where she took the entertainment industry by storm with her sharp songwriting abilities and amazing sense of personal style. She got her start as a songwriter, but eventually made the switch to celebrity stylist after record executives constantly asked her to style their clients. She's since worked with some of the biggest names in the industry, like Faith Evans, Camila Cabello, Britney Spears, and Kanye West.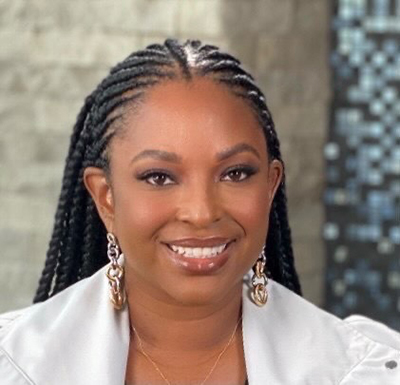 Despite Ebony's massive accomplishments in her industry, the stylist knows the importance of staying grounded and remembering her roots. Ebony admits that it felt surreal when the BET Awards contacted her about being selected as a Future Maker. After years of dressing celebrities for comparable events, it would finally be her turn in front of the camera. Ebony feels honored to be a part of the Dream Team and hopes that viewers will see her as an inspiration.
The Future Makers feature at the BET Awards gave viewers a glimpse into Ebony's life as a celebrity stylist. She was featured in a vignette that showcases Ebony in her workplace. Ebony can't wait to share her inspirational story with the world. Passion, dedication, confidence, and determination are what fueled Ebony in tough times and moments of doubt, and these admirable traits have paid off. Her biggest piece of advice to anyone looking to make it in the entertainment industry is simple: never give up. The only ones who don't make it are the ones that give up.
All images by Stefanie Guerra