Quinton Shotwell, popularly known as SuperDope Q or Que is the newest cast member of Black Ink Crew, celebrity stylist, an entrepreneur, and has just branched out into the grooming/beauty industry! Shotwell has just released an exciting new unisex fragrance called, Carmae and naturally, we had to obtain all the details from him. In this exclusive interview, Shotwell shares his experience on VH1's hit series, his newest endeavor, and much more!
Tell us about your experience on Black Ink Crew.
I would have to say my experience thus far on Black Ink has been amazing. I was very excited and grateful for the opportunity to be considered and added to the cast. I owe everything to my boss, brother, and mentor, Ceasar, for believing in me. He has truly been an inspiration and has opened new doors for me to use and expand my talents. My journey from Milwaukee to Atlanta, and now here in the Big Apple has been scary as a creative and entrepreneur, however, who would have thought I would be at this point in my life, living in New York as a castmate on a very popular and successful reality show! Doing what I love best, which is being me. I was nervous at first about how fast things have been moving but this is the road that is meant for me. Ceaser has truly impacted my life. He's been a pure example of how a boss moves and I'm taking notes and putting in the work in order to build my own brand. Words truly can't express my gratitude towards my big Brother.  
What is it like to work with such big names in the industry?
I'm still in awe of the opportunities I've been given within my styling career. People dream of working with their favorite celebrities and I actually get to live out my dream. I can't believe it sometimes. I know that I produce and deliver great work and people seem to love my personality which goes a long way in this industry. I love the respect and relationships I've gained working with these individuals. Their praises and feedback motivate me to continue and to keep getting better. It's an honor to gain new friends and family from doing what you love. Also, my resume is growing and I pride myself on being a professional, keeping communication open and never burning any bridges of great relationships.
Can you tell us about the release of your unisex fragrance, Carmae?
Carmae is my new baby, a passion project. Carmae is a luxury fragrance that anyone could love and use. That's why it's considered unisex. I wanted to create a product that any of my friends, family, and fans could support. I would describe Carmae as the perfect combination of soft, sexy, and sophistication that is long-lasting. I wanted to do a fragrance line because I love to smell good personally. Brands like Chanel Blue, and Jay Z's Gold makes me feel confident so I wanted people to feel as I did when I wear them. Therefore, I created a product that I would call a mixture of me. But also why not! I believe I'm a walking brand and I'm looking to build myself as one, so why can't I create a product that people would love. I hope to be an inspiration to other inspiring entrepreneurs. I connected with a company called Dangerous to bring this dream to life. They have done line with stars such as Lil Boosie and Jersey Shore cast members. They allowed me to be very hands on with Carmae. I just had to get it one right. I picked out each oil, flowers, and woods needed to make the perfect scent. A smell is something you will always remember and who wants to be forgotten? You have to get a bottle of Carmae.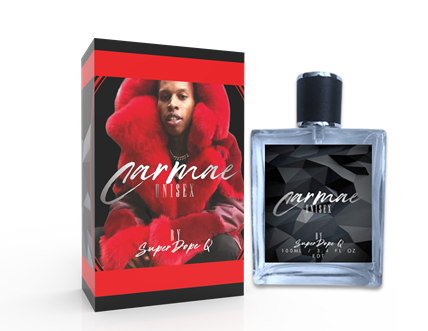 Do you have any upcoming projects you can tell us about?
Well, I'm establishing myself as a fashion mogul and jumping into the beauty industry. Self-care and feeling beautiful is something I think everyone should feel or experience. I also think there's room for me as a creative and influential to build an empire of my own. Im dropping a  gender-less skincare & hair color line. As you may have seen on Black Ink that my hair has been a different color every time I appear (laughs). I also have a retail store in my home town that's doing well. It's called Super Dope Closet. We are relaunching online soon and adding a beauty and barber salon to the location. I'm very busy with my hands in everything and it's only up from here. 
What can we expect to see from Quinton Shotwell in the future?
What's next for me is my music. I've been working on this mixtape for a year! and releasing singles here and there. They are bangers might add, (laughs). Music is my other passion besides fashion and beauty. Expect to see my face everywhere from your tv screens to the shelves of stores. I'm striving to be a household name, and with my will, I'll definitely get there. There's only up from here for me and I'm here to stay!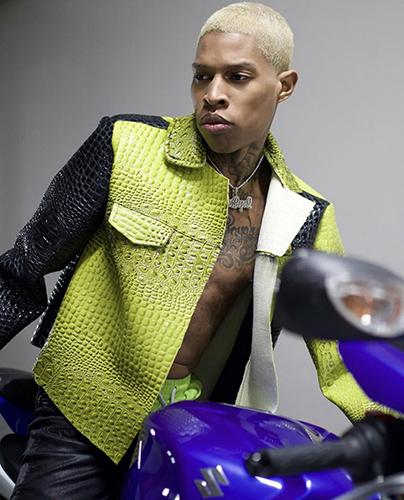 For more on Quinton Shotwell, click here!
Stay connected with him by following him on Facebook, Instagram, & Twitter.
All images courtesy of Quinton Shotwell