Through her non-profit organization Arts, Film and Goods Pantry, Ava Walker empowers children who are growing up in the U.S. foster care system
Ava Walker, widely known for her kindness and sincerity, is the proud CEO and founder of her non-profit organization Arts, Film and Goods Pantry, which she established amid the COVID-19 pandemic. Raised in the U.S. foster care system, the aspiring screenwriter knew she wanted to give back to children following in her footsteps.
Through Arts, Film and Goods Pantry, Walker provides essential items including backpacks, school supplies, personal hygiene products, and art materials to children in need. She aims to give foster youth a sense of belonging, stability, and the confidence they need to succeed in life.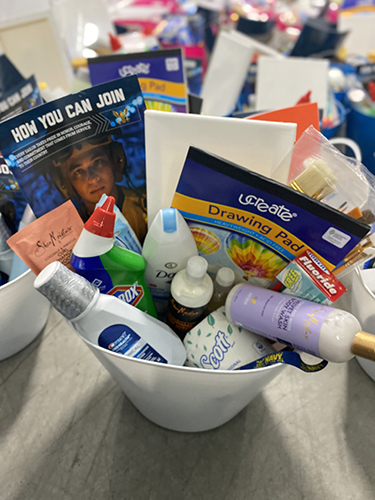 Through her work as a screenwriter, Walker plans to shed light on the realities of foster care. She hopes that by telling such stories, foster children, who often feel neglected, will feel seen and understood.
Now a mother of two, Walker prides herself in raising her daughters while she continuously breaks barriers and reaches her goals. The multi-faceted trailblazer strives to be an example to others by demonstrating that despite hardship, anything is possible.
Today, Walker — who was raised in the foster care system from ages 2 to 18 — maintains a strong presence in the community and inspires individuals to chase their dreams regardless of their circumstances.
The powerhouse opens up to Sheen about the first conversation she had with her biological mother, overcoming her childhood pain and motivating foster children to keep thriving.
Walker vividly recalls a time she spoke to her biological mom.
It happened when she was 18 years old.
"I said, 'How are you doing? The reason I am calling is to forgive you and talk about how we can build a mother and daughter relationship from here on out," Walkers tells Sheen.
She was a young mother by then and wanted to connect with her mom. Walker was completely shocked when her mother responded saying, "Forgive me? I don't owe you an apology. I'm doing fine. You are 18 now and your life is what you make it."
Walker cried alone for a very long time. "I couldn't believe my heart was aching so bad," she explains. "I only wanted to experience what it was like to have a mother. I didn't care about her past mistakes, we could've struggled and got stronger together."
After wiping her tears, Walker set out to follow her biological mom's advice, she laughs as she recalls following suit to what she said, "It's my life and it's what I make it. I thank my mother for those hurtful, motivating words that I needed to hear."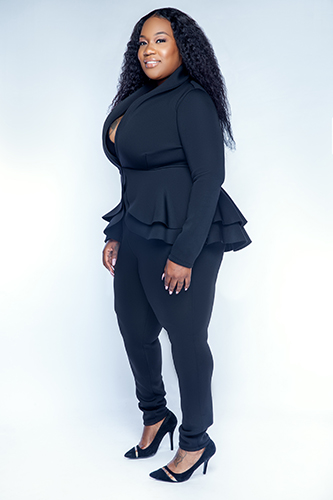 The aspiring screenwriter made a promise to herself.
Walker hated being labeled a foster child. "It seemed like when people got mad, that's the first thing they would say," the mom of two details. "I was hurt because it wasn't my fault that my mother chose men and drugs over me."
Walker says she began declaring positive affirmations every day to rebuild her self-esteem and heal from her experience.
"I would tell myself, 'It's not your fault,'" she tells Sheen. Walker says she wished that when she was a child, someone told her she was being raised in the foster care system.
"I redirected that energy and that's where my highest frequency of self-love and bringing kindness to others comes from," she says. "A lot of foster youth don't survive what we endure. It all makes sense now. I made a promise to myself to not be a victim of what I've been through, but a victor."
Walker strives to empower today's youth who are growing up in foster care with the hope and assurance that they should never stop dreaming.
The CEO and founder of Arts, Film and Goods Pantry is on a global mission to help underprivileged youth and raise awareness of the foster care system.
And she has some life-changing advice, "How do you never stop dreaming? Have faith, believe in yourself, and speak positive affirmations over your life. There are two thoughts you will always have. The 'Yes, I can' and the 'No, I can't.' Let the, 'Yes, I can' voice inside of you be louder than the 'No, I can't.'"
This feature was edited by Darlene Aderoju 
All images by Stephen Midgett