Ladies when you think about getting waxed for the first time what comes to mind? Fear? Concern? You want to know if it's going to hurt? You might research the reviews on the business that you are being serviced at?
Well, when you enter the Pretty Girls Get Wax location in Memphis you are definitely in store for the VIP treatment right when you enter the building. From the complimentary "Wax Shot" to the owner; Kei Curry with over 10 years of professional experience and her amazing team, each client is taken care of with superior customer service. Kei knows what it takes to take a business to the next level. Get ready ladies, Pretty Girls Get Waxed is coming to Atlanta in August.
How did you get your start in the beauty industry of waxing?
I started in the industry 10 years ago because I wanted to learn more about skincare. I'm a true girl at heart. I love being a woman. I love looking and feeling good and I believe every woman should feel this way. As a woman, I too have struggled with not loving every inch of my body. I suffered from severe acne as a teen throughout my adult life and it wasn't until I went to school for esthetics that I learned how to properly treat my skin. Up until then I didn't know what an Esthetician was or what they did. After I got in school and started learning all the different avenues of esthetics, I feel in love with it.  Initially I wanted to be a Pro Makeup Artist, then a Lash tech, Waxing was the last thing I wanted to do.  No one wanted to wax vaginas all day, that was not the cool thing to do, but I became so good at it and realized black women, people with pigmented skin needed this method of hair removal for better skin. I started advocating for waxing, made it the "cool thing to do" and the rest is history! 
What's a day in the life of Kei Curry?
First things first, I thank God. I'm a wife and mother of two so I try to always get up at least an hour before my family wakes up. That's my me time. I talk to God, set my intentions, speak my manifestations, and have quiet time before the day begins. I go to the gym or do some sort of exercise. Before I dive into work, I check the cameras at PGGW and make sure we're open. The rest of my day consists of checking/ replying to emails, zoom meetings, calls, decision making all day long, and preparing for the next step in business.  I try really hard to shut work off by 5pm and give the rest of my time to my family. I'm still finding balance in work and life thankfully my husband and kids are very understanding.
What are 5 adjectives to describe Kei Curry (the entrepreneur
Dedicated, ambitious, confident, passionate, and professional.
Can you tell our readers what were some of the challenges that you faced as an entrepreneur and how did you overcome them?
Honestly there are new challenges every day. Growing is a challenge in itself so just imagine putting a business together with no true blueprint, just faith, trial and error. The true challenge I have today is the same challenge I've always had and that is finding the right people. Finding people who will go as hard as I do.  People who respect the brand and work like they do.  I understand that this is my dream, and no one is going to have my exact passion for this but I need people who have passion, want to grow and understand you have to work to achieve anything. My brand was created on social media so people confuse it with "play play" a lot.  I constantly have to remind people the brand might have been created on social media, but my work ethic was not.  This is not a social media business. It's a legit incorporated company. Yes, it's cute, yes we have fun, but most importantly we work!
We know that you are the Wax Guru in Memphis, but we heard that you are opening up your 2nd Pretty Girls Get Waxed location in Atlanta, what can we expect from your new location?
I'm so excited for Atlanta! Being able to secure a 2nd location in the middle of a national pandemic is a true testament of how awesome the brand is. It shows that as long as you serve your people your people will serve you. Atlanta can now get The Pretty Girl Experience. We don't just wax at our facility We provide an experience!  It's the ambiance, the music, the energy and vibe and of course our Wax Shots! That keeps everyone coming back for more! Pretty Girls Get Waxed is known for an almost painless wax experience, we're home of the 7-minute Brazilian, and our Signature Hard Wax, that I created myself might I add is the best wax in the industry. It's the only wax we use to service our clients and it's the reason we're able to give clients a quick, near painless experience. Pretty Girls Get Waxed is Professional, Trendy, Fun which is everything Atlanta is, so I know they're going to love it.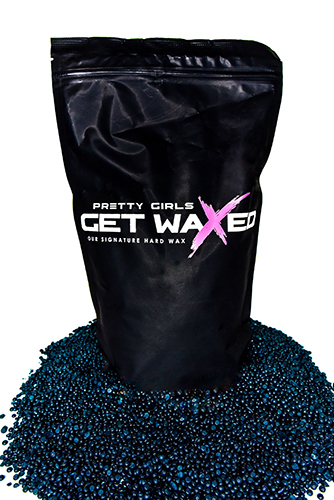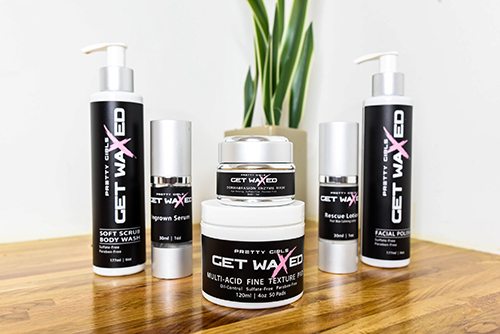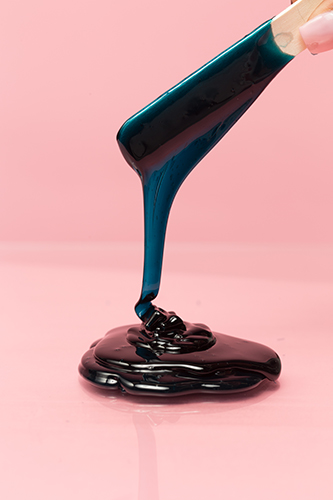 If you could service anyone, who would it be?
Monica. I have loved Mo since day 1. Miss Thang. I actually play the scenario in my head what I'm going to say to her if I ever run across her. She's definitely my sister in my head and now that we're in Atlanta I'm like it's coming, I'm going to meet her one day. I got to get my words together.
What is a quote that you live by?
I live by the golden rule. I think it applies to every aspect of life. Do unto others as you would have them do unto you. It's so simple. Treat people how you want to be treated. Put out what you want to receive and leave the rest to the universe. You can never go wrong if you follow this.
What's next for Kei Curry & Pretty Girls Get Waxed?
More growth. Kei Curry will continue to evolve not only as a businesswoman but as a woman in general. I will continue to inspire and encourage woman who look like me to chase their dreams. I will continue mentoring and pouring everything into my team and those who trust me with their career path. Now that I have "retired" from waxing I'm able to focus on the brand itself and perfect it daily.  Showing women how to be vertical in their business and that it doesn't have to stop at the "entrepreneur" level. You can turn whatever you're doing into a legit business!
As for Pretty Girls Get Waxed, we are always moving forward. We have the 1st location in Memphis up and running, Memphis is home base and will always be the one. Atlanta is opening very soon so now it's time to bring it to other cities and let women all around the world see what the hype is about and get the Pretty Girl Experience. Pretty Girls Get Waxed will be a household name, we will have distinctive brand awareness, and continue making women feel and look as beautiful as they desire.
 Follow Pretty Girls Get Waxed on Instagram & YouTube.
Check out Pretty Girls Get Waxed and stay turn on your notifications!
All images by Antoine Lever