Hard work, faith, passion are just a few words to describe the CEO of No Waist Allowed; Paige Wallace! Studies show that the shape wear industry as a whole was valued as a multi billion-dollar market and Paige is definitely making her mark in the market. Paige has provided shape wear for some of our favorite celebrities and influencers including Rappers; Lil Kim, and Kash Doll, Tv Personalities; Emily B, Toya Wright, and Joseline Hernandez just to name a few. With showing no signs of slowing down, No Waist Allowed is definitely on their way to becoming the biggest Black Owned shape wear company in the world. Do yourself a favor ladies and get yourself the proper waist trainer undergarments. I promise you, the proper shape wear will change your life. Check out our amazing interview below.
How did you get your start in the industry of shape wear? 
It's a funny story… I literally spent my last on a getting a surgical procedure, because I thought I was going to sell clothes. I literally couldn't pay my rent the next month, but I knew that once I invested in my body my boutique was going to boom. Then I hated my results and started wearing shape wear for the look I originally wanted, and thought to myself "I'm going to sell the shape wear that helped me achieve this look.
How did you come up with the name No Waist Allowed? 
I used to have a boutique called "Barbies Only" and I would always say " No Boys Allowed" since it was " Barbies Only" and when I said barbies I meant all women of any ethnicity and and size. So, I just flipped it and made it make sense with the word "waist" and crated; No Waist Allowed. 
What challenges did you face during the pandemic and how did you overcome those challenges? 
The shipping times were outrageous when the pandemic first hit. Sometimes I wasn't able to get any shipments at all and I was so afraid that I would have to shut the business down. As far as challenges with getting orders I didn't face many because God has been in this business since I started. 
Family is extremely important to you, and I was told that you were able to employ your entire immediate family. How has that experience been? 
That experience has been bittersweet because I never want them to feel like I'm being mean when I have to put on my boss hat. But I love it because we have the same freedom which is important to me because my mom having to ask her boss to leave work for anything would always bother me. 
You have helped thousands of women feel confident and secure with their bodies while wearing your shape wear but from looking at your business page Instagram, I feel like it's a real community. How does it make you feel knowing that you are changing lives from the inside out?
It makes me feel amazing I almost feel like super woman because I grew up with low self-esteem. I would get picked on for being too dark or too "fat". My mom has an amazing shape, so I've always had these big thunder thighs and as a kid it was "fat" it wasn't how it is now like "wow you have nice legs". So that stuck with me forever and I would always be so self-conscious about my size and appearance. I believed it cause me to have body dysmorphia and it is a struggle daily. So, I motivate and encourage my followers as much as possible because I wish someone did it for me.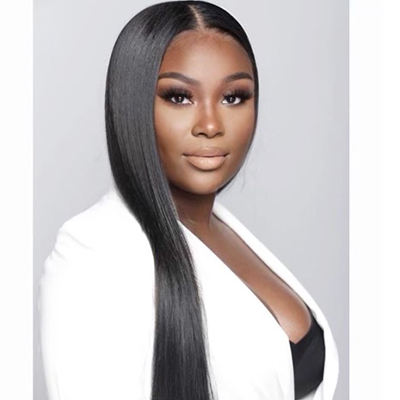 We have readers from all over the world. If you could pick 3 women who you wish you could get in No Waist Allowed, who would it be?
I'd like to gift Cardi B, Jazmine Sullivan, and Regina Hall
You also recently opened Suite Retreat Miami… Tell our readers about your new venture?
We help women recuperate after surgery and get them back to themselves before they go home. After having my surgery, I completely fell in love with the it. The way you're able to instantly change your appearance is so cool to me. You can literally build your own body. I love how it allows gastric sleeves women to get their body back with tightening the skin. We treat our patients with love and care. 
My mother prays for them and it's so much more that we do. It's more than a surgery extended care home it's a sisterhood we keep in contact with them even when they leave.  
What's next for Paige Wallace and your company?
I think it's funny to say my plans because it always seems that my plans aren't big enough for God, but I'd love to open a women's help center soon. I see teaching real business classes in my future and having my own reality show then turn it into a movie. I've always wanted to be an actress. No Waist Allowed will be the biggest black owned shape wear company in the world by December 2022. We will eventually branch off into much more than shape wear but for now my goal is to make this company as big as it can get 
Lastly give our readers a quote that you live by? 
Romains 8:31 "If God be for us who can be against us."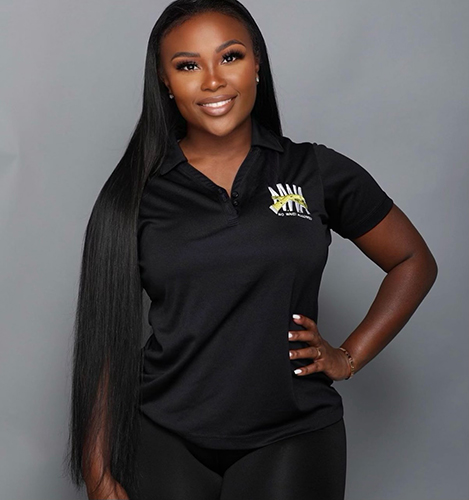 For more on Paige Wallace, click here.
Follow her on Instagram today.
For more on No Waist Allowed, click here.
All images by Fway Productions