Sheen Magazine was just Sheenin' and on the Scene for the activation of Tequila Chrome Blanco—a "Chadd Black Beverage", the latest vegan liquor brand to hit the cocktail carafes, created by celebrity publicist and now, "tequila-ist"—Chadd Black.
Tequila Chrome Blanco, in partnership with The Jamison Agency, made its red-carpet debut in ATL, Georgia in celebration of its creator popping his brand new, name branded bottles as the pre-game to his birthday festivities. Attired in chrome per the bottles aesthetic, Chadd Black's team of family, friends, and celebrity public figures came to make a toast to the tequila.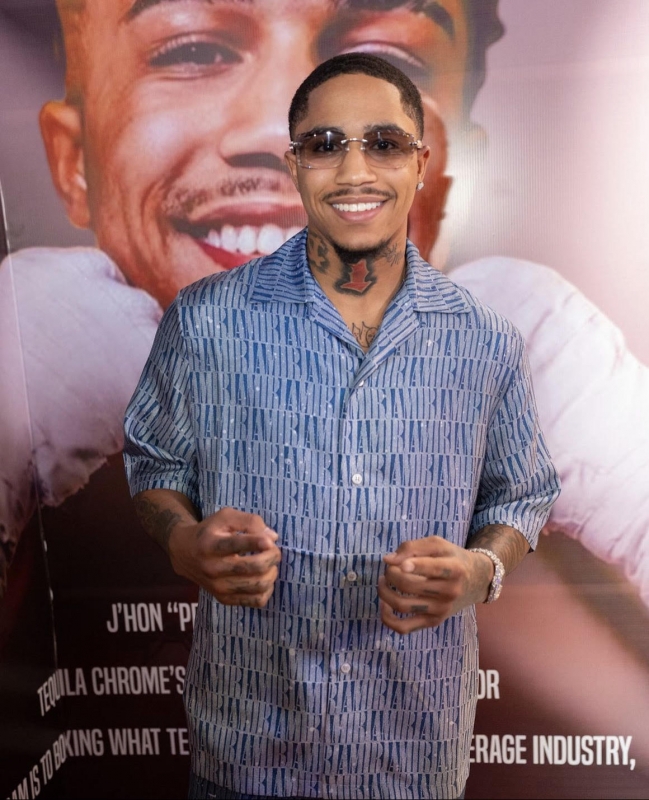 Professional boxer and The Money Teams, Jhon Ingram pulled up representing as Tequila Chrome Blanco's first brand ambassador. Legendary entertainment manager and CEO—Deb Atney and Quality Control's Reuben Wood popped in and MTV's Love and Hip Hop, music artists and newest couple—Khaotic and Da Flow Queen, Erica Banks popped off with their latest singles, "Appreciate Me" and "Buss It". Rap Artist Cliff Vmir, performed "Big Bag Sh*t", while The Bam hit the stage with her latest single, "Shinin'". The Love and Hip Hop star also announced her separation from husband and fellow cast member, Scrappy.
El Blanco is similar to most exceptional brands of tequila with it being silver brand imported, vegan and gluten-free—harvested from the core of the agave plant, also known as the piña, and produced from the highest points of Jalisco, Mexico. Where the similarities in most tequila production ends and thus brings forth the uniqueness of Tequila Chrome Blanco, is South Carolina's independent distillery—Jejavu Spirits & Mixology. The distillery combines and compresses the ingredients by steaming the agave and purifying the liquor several times in copper pots.
Collect your bottle of Tequila Chrome Blanco by visiting www.TequilaChrome.com
Stay tapped in with Chadd Black via social media at @chaddblack713.
Videography by @JamallRashaud
Photography by @trtrproductions