We fell in love with actress and fashionista, Chandler Kinney when she graced our television screens on FOX's hit drama series, Lethal Weapon but now the young star is making her way into a whole new world, a zombie world. Kinney is bringing her talents over to Disney in the sequel film, Z-O-M-B-I-E-S 2. We caught up with Chandler Kinney to discuss her exciting new role, what it was like being featured on the soundtrack of the film, and much more!
Tell us about your role in Disney's Z-O-M-B-I-E-S 2.
I play Willa, an alpha werewolf and leader of her pack. She is powerful, confident, and extremely protective of her family. I loved portraying this character because she's ferociously fierce and just a force to be reckoned with. The werewolves are a bit mysterious and unpredictable, so I think audiences will have a really fun time getting to know them! 
How was this role different from the roles you've portrayed previously?
Well first of all, I've never portrayed anything other than a human before, so establishing a specific, almost animalistic physicality was really important to me. I tried to bring some wolf-like qualities into Willa's movement. I'm a really detail-oriented person so I like to focus on even the tiniest of details to bring a character to life. This role was also different from any other role I've portrayed because I've never danced or sang onscreen before! Having the opportunity to be pushed so far outside of my comfort zone and incorporate other skills of mine was something that really scared me. But for that reason, I knew it was something I should do.
Can you tell us about the werewolf transformation process? What was that like for you and your fellow werewolves?
One word to describe the werewolf transformation: intense. The wolves had the most extensive process by far, and I, personally, had the longest "getting-ready" time, taking nearly 3 hours to get through hair, makeup, and wardrobe. We had crazy early call-times, sometimes at 4:00 or 5:00 am! We would talk, sing/rap, play games, and run lines while the H&M team would work on us. The process involved a highly stylized eye shadow design, laying and setting body markings, prosthetic ears, fangs, hair extensions, etc. As my appearances slowly changed, the more I'd get into my character.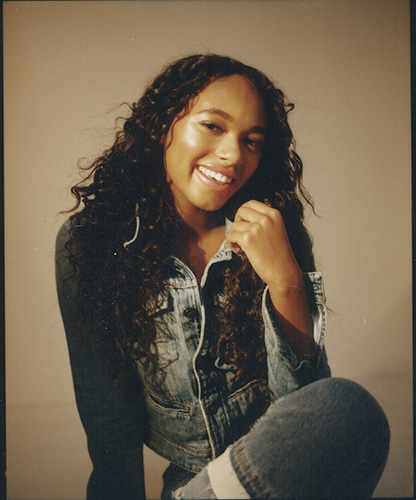 In what ways do you relate to your character Willa? How are you different from Willa?
Willa and I are both natural leaders, and take control of situations when necessary. We both will do whatever it takes to do the right thing for others, especially for those we love and care deeply about. We both are rather tenacious, but Willa can be more aggressive in the way she pursues the things she wants. 
You're also featured on the soundtrack for this project. What was that experience like for you?
Being featured on the soundtrack of a movie is something I literally never thought would happen! I've always been the person that only feels comfortable singing in my shower where the acoustics are really beautiful and no one's around to hear it. I knew that singing in this movie would be a mental challenge for me to overcome, which I knew was even more reason for me to do it. And I can't express how happy I am that I did! The actual recording process was insane! We recorded all of the music in the second week of being in Toronto so that they could turn it around fast enough for us to be able to practice the dance numbers to our own voices. I was extremely nervous going in the first time, but each session got a little easier. I love the way all of the music turned out and can guarantee that they'll be playing on repeat! 
In addition to that, are there any upcoming projects you could give us insight into? 
As of now, I can't say anything about other projects, but there's always fun stuff in the works! In the meantime, I'm just super pumped about Zombies 2 and can't wait for everyone to see it!
Z-O-M-B-I-E-S 2 airs on Friday, February 14th, 2020 at 8 PM EST on Disney Channel.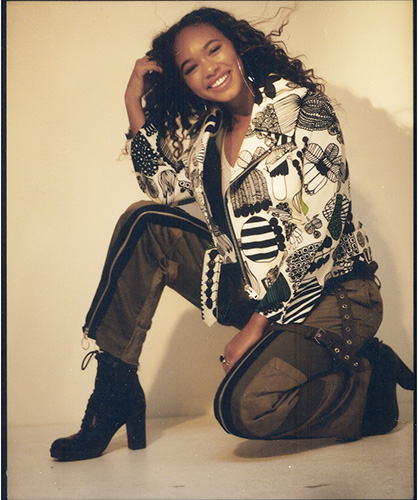 Stay connected with Chandler by following her on Instagram, & Twitter.
All images by BENJO ARWAS