Beauty is ever growing within each person. We function based on skincare routines, makeup products and food intake. With many beauty products being added daily, it may be challenging to find the right fit. Tysha Nichole is the founder of Munette Naturals who is waging to change the beauty industry. After having challenges with her skin and available skincare products, she founded her own luxury and holistic beauty brand for people of color. Her unique product line addresses skin issues that many people of color suffer from. Here's more about her vision, motivation and brand:
What sets your brand apart from other beauty brands?
With a variety of skincare companies now using "all natural" ingredients, there is still a void within the industry for products that incorporate the use of medicinal herbs, as a proponent of healing for many of today's most common skin conditions.  Munette Naturals blends the use of powerful botanicals and modern apothecary techniques to heal, maintain and rejuvenate African American skin by using toxin free ingredients and homeopathic techniques.  In doing so, Munette Naturals has been able to create high-performance herbal skincare solutions to elevate your hygiene rituals, while relieving the root cause of skin conditions that disproportionately affect people of color.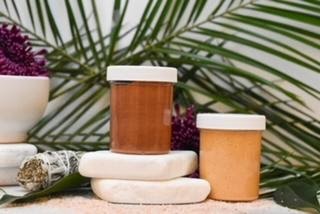 What are tips for better skincare and routine maintenance?
When starting out, keep it simple.  Start with the three essentials twice per day: Cleanser, toner and moisturizer.  As you begin to become more disciplined in your routine, add an exfoliator once per week.  This will loosen the pores of any dirt while ensuring your other products can penetrate the skin more effectively. Picking one day per week to complete all 4 steps is both effective and practical.
What is your best-selling product and why?
The hydrating Serum is hands down a best seller.  Oftentimes, people are looking for a moisturizer that is lightweight and absorbs well into the skin.  The hydrating serum is all these things and more!  The active ingredient of hemp seed oil is infused for 4-6 weeks with Calendula or Chamomile Flowers.  Each herb has antibacterial and anti-fungal properties. Additionally, each oil used has a Comedogenic rating of zero, which means that on a scale of 1-5, there is a zero chance of any of the oils clogging your pores.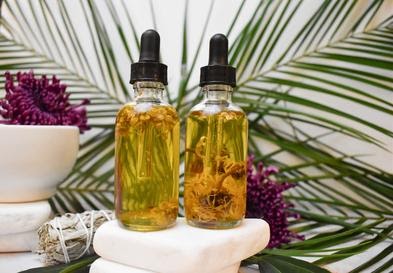 What does beauty mean to you?
Freedom! Beauty that doesn't require constant medication and a huge amount of time to maintain has been liberating.  For both myself and my clients, understanding that the use of the right herbal blend can free you from the constant breakout and flare up that have allowed us to take agency over our lives and health in a powerful way.  This freedom has led to a reduction in exposure to harmful chemicals found in skincare products.
How can beauty influence inner confidence and self-love?
One of the most beautiful acts of self-love is to take control over your healing by being intentional about what goes on and in your body.  Doing so gives you the confidence of knowing that you are capable of honoring yourself in every way.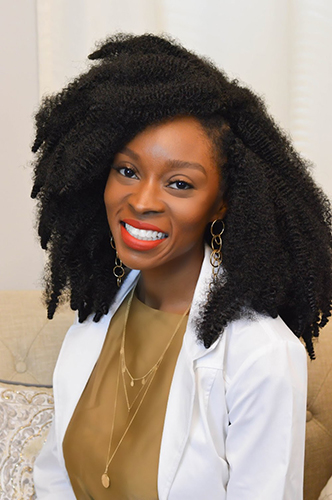 How can people connect with you?
Facebook, Instagram, and Twitter.
Where can your products be purchased?
On our website, Amazon, and Walmart.
This summer is time to take your skincare into your own hands with the help of beauty brands such as Munette Naturals. Tysha is striving to give freedom to live by using holistic methods for change. Catch her products online and at a local retailer near you.
C. Scott is a mompreneur, educator and social worker with a passion for positive storytelling. Follow her online as @curls_coils and @words_winefestmd.
All images courtesy of Munette Naturals