If there's anything I look forward to the most is the release of drugstore beauty products. For someone that started off their makeup journey using drugstore (and still do), nothing makes me happy than seeing new, quality makeup products on the shelves at the drugstore. With a New Year, comes new makeup! Here are some of the exciting beauty launches happening in the year 2021 at the drugstore!
CoverGirl Lash Blast Clean Volume Mascara, $8
Back in November, CoverGirl released their Last Blast Clean Volume Mascara at Target! The good news is that you can welcome in the new year with this mascara which is paraben and sulfate-free! It's the replica of their Lash Blast mascara but this time, it's made with recycled paper packaging!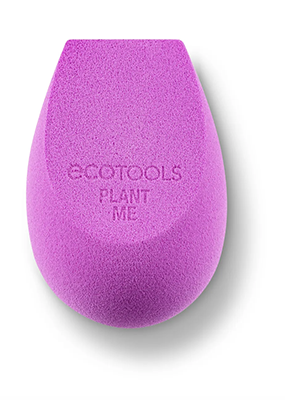 EcoTools BioBlender Makeup Sponge, $6
This new beauty sponge will be making it's way onto the shelves beginning in January. It is completely biodegradeable – which is kind of cool in my book.

Maui Moisture Frizz-Free + Shea Butter Leave-In Conditioning Mist, $9
Also coming in January is this conditioning mist from Maui Moisture! It promises to be super lightweight on the hair, protext it, detangle, block humidity, and define those curls when styling your hair.
L'Oréal Paris Skin Paradise Tinted Moisturizer, $17
If heavy foundation just isn't your thing, the next best thing that will give you the coverage you want is tinted moisturizer. This new tinted moisturizer from L'Oréal Paris is lightweight on the face and it contains SPF 19. In addition, it is water-based and contains witch hazel and aloe vera!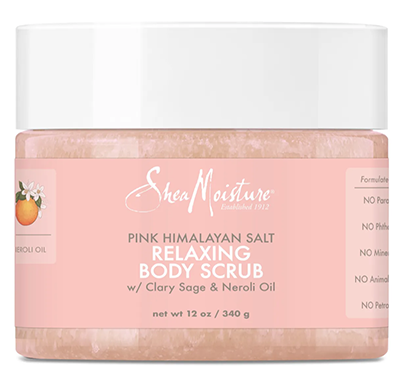 SheaMoisture Pink Himalayan Salt Relaxing Body Scrub, $10
We know it's always been said that pink himalayan salt is better to use when cooking so why not do good for our body by using it as a scrub? This new body scrub from SheaMoisture is said to calm inflammation on the skin and give you smooth skin and boost circulation.
NYX The Marsh Mellow Primer, $17
Yes, you read that right! This primer contains marshmallow extract – which is said to create a smooth canvas on the face. It is a vegan formula so you know it will soften and hydrate the skin to perfection.