Meet Chef Danie, an internationally renowned celebrity chef and culinary architect. She may not be cracking golden eggs, but she is making 24k gold chicken. Professionally trained at Le Cordon Bleu specializing in both cuisine and pastry, Daniella Abraham, aka Chef Danie, garnered attention and credibility from working at some of Miami's hottest restaurants, and creating IG worthy dishes that have caught the eyes of her celebrity clientele including Drake, Antonio Banderas, Sean "Diddy" Combs, and Pharrell Williams.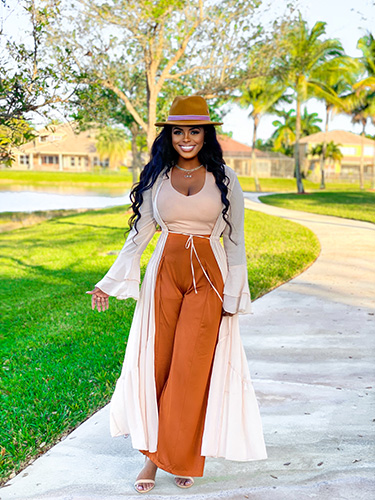 This Southern native is influenced by her "Hispanolian" background of Haitian and Dominican origins, and the eclectic energy that makes Miami a vibrant melting pot of flavor and culture. Chef Danie has earned a well-deserved reputation in the industry for infusing her dishes with robust flavors and influences from her parent's homeland combined with her unique attention to details that heighten guests' senses sight, touch, smell, and taste. The buzz about Chef Danie allowed her to create solid partnerships, events, and private outings with and for Louis XIII, Reebok, Godiva and the Omran family of Saudi Arabia.
Here's Chef Danie's Vanilla Bean Brioche French Toast recipe!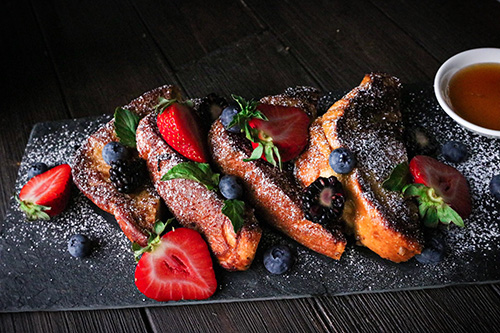 Vanilla Bean Brioche French Toast
                        1/2 cup butter, melted
                        1 cup brown sugar, packed
             2 Tablespoons organic maple syrup
                        7-8 slices French Brioche Bread, 1-inch thick
                        5 large eggs
                        1 1/2 cups heavy cream
                        2 teaspoons Grand Marnier
                        1 vanilla bean or 2 teaspoons vanilla bean extract
In a shallow pan or add the eggs, heavy cream, vanilla bean, cinnamon, grand marnier, brown sugar and salt. Whisk until well combined.
Dip each side of the bread in the egg mixture.
Melt a little butter in a large skillet over medium heat. Cook the French toast until golden brown, about 2-3 minutes on each side.
Serve the French toast warm with maple syrup, powdered sugar, and berries, if desired as pictured.