Songwriter, YouTube sensation, and emcee ChellyTheMC is a native of Washington D.C. who's breakout hit, "Northeast Baby" caught the attention of thousands all over the world. Ahead of her EP, '3 Hard Way,' we wanted to catch up with her to discuss what made her want to get into the music industry, all the details behind her latest single, and much more!
Tell us about yourself. What made you want to get into music and make this your career?
Well, my artist name is ChellyTheMC and when I was young, I started off writing my own poetry when I was in middle school. I always focused on poetry and art. A lot of people encouraged me to use instrumentals and I also sang! I was just always into music. I take a lot of photos as well, I'm really getting into it. Everything I'm doing now started when I was a child.
Can you share with us the inspiration behind your single, "Addressin Shit."
The inspiration behind "Addressin Shit" was from a situation I was in. I had to leave someone that I was dealing with, I had to leave him alone. I was in a situation where I could've addressed a lot of people in the situation but I had to put myself into a predicament. I knew that I was a different level so it was like I didn't want to lower myself to address things that deals with a boy. I got out of the situation and knew I had to be the bigger person. I did come off aggressive because you can't really get a response from me however, I will let you know how I feel (laughs). I took my anger out in the music and it all turned into a song. I was going through it at that time in my life.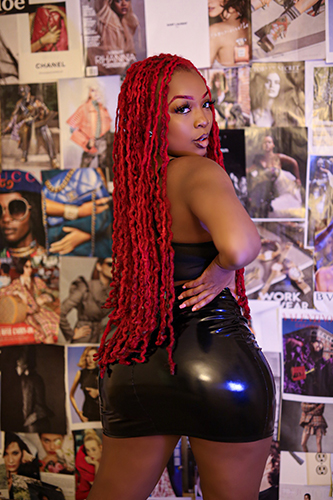 How would you describe yourself as an artist?
I would describe myself as very aggressive. I'm an aggressive person when I'm going through things. That's how I release it, by making music out of it. If something is really bothering me, my way of letting it out is by making music out of it. I come off really aggressive in music because that's how I express my feelings.
What can we expect to see from you in the future?
In the future, I'm working on building my brand more as well as my YouTube channel. There will be a lot of music and behind the scenes on my channel. I want to start a day in the life series on my channel to show my passion for art, music, and photography. I want my following to see the real me. That's my main goal I'm working on.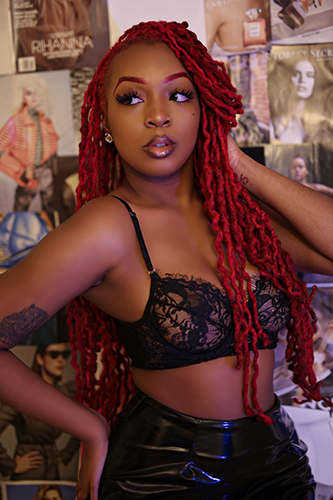 For more on ChellyTheMC, follow her on Instagram, Twitter , & YouTube!
All images by Charles Shawn Willams Barbour 
Media alias: Tru Story