Chicago artist, Maxwell Emcays isn't blind to what's happening during this time, but what he is doing is finding a way to bring awareness and some type of beauty to what many see as worthless in the community. "Home" should be home for everyone, not just some!
Through a series of childishly eerie photographs set in the backdrop of homes in the notorious south-side of Chicago, "Let Them Stay Home" explores racial and social class issues historically woven into Chicago's fabric.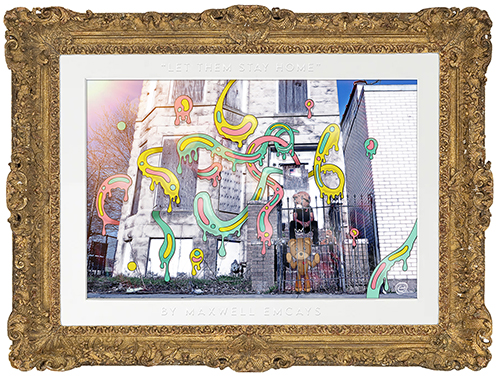 The stay at home measures unveils the disconnect between the leading upper class and the strife of the lower class citizens. Safety at home is a privilege that many do not share. Artist Maxwell Emcays questions the word 'home' in his forthcoming virtual art gallery "Let Them Stay Home" which is on display from now until June 1st.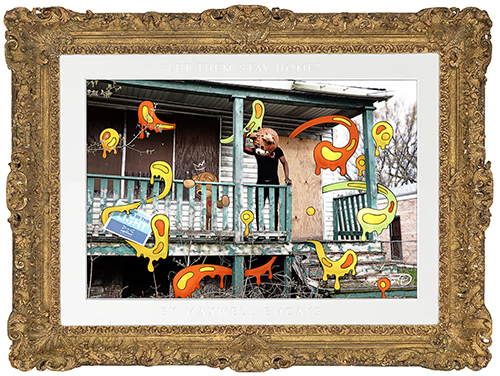 A COVID-19 report from Chicago's department of public health indicates that black Chicagoans are dying at a rate nearly six times greater than white residents. The disparity in figures tells us a story of unequal health care access, unemployment, drug abuse, undereducation, violence, and a lack of investment in these communities for decades.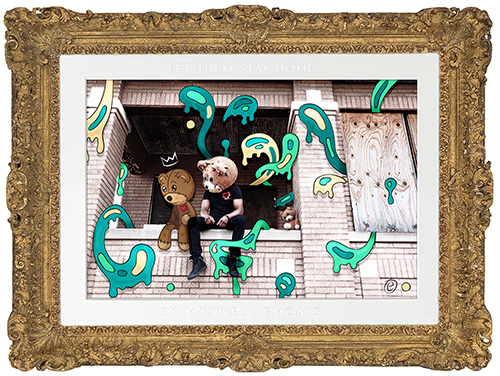 Maxwell Emcays is using his charitable organization to donate proceeds from art sales to provide food and other necessities to the homes in the area where the photographs were taken. Additionally, the artist pledges to work on art beautification projects to transform the physical decay of the homes and uplift the neighborhoods with the hope that one day 'home' can have a universal meaning.
The virtual art exhibit can be found here!
All images by Andrea O. Copyrights Maxwell Emcays