Christina Bell is taking the world by storm with her bold, powerful voice! Bell has worked with many of the industry's greatest stars including Fred Hammond, Kirk Franklin, and Yolanda Adams to name a few. The Shreveport, Lousiana native recently starred in The Clark Sisters biopic, stunning all with her ability to transform on television as a creative! We recently had the chance to sit down with Bell to discuss everything from her recent Stellar Award win, her new single "Still Faithful," and much more!
Tell us what it was like starring as Twinkie Clark in The Clark Sisters biopic.
The experience was absolutely phenomenal. I got the opportunity to connect with a group of people that I would've never had the chance to connect with before in regards to work, our paths never really crossed. This gave us the opportunity to come together and make something really great and fun. It was really good. Unfortunately, I did not get the chance to talk to Ms. Twinkie before we started filming. Even though I'd spoken with her on several occasions. At the time she was dealing with a health issue, so I didn't have a chance like the other ladies did to connect with their characters. After she saw the movie, she told me that she really loved it. It was a fun experience; I really had a great time.
Congratulations on winning a Stellar Award! What does this accomplishment feel like to you?
For a long time, I watched The Stellars. This year marked 36 years of the Stellar Awards. I'm 26, I turned 36 in February. I was so caught off guard because I thought someone else would win because we hadn't been winning in the category. It was so amazing to be nominated, it's always great to be nominated. It took us by surprise. It means that you can still be effective and win awards (laughs). You can be an amazing person. You don't have to change your personality just because an award or nomination is behind your name. It just goes to show that God is faithful to remain who He said He would be for you and all of His promises will continue to thrive as long as you keep your faith in him. I'm just excited about all of the success that the movie has garnered and all of the success that I have gotten after the film. It's been amazing.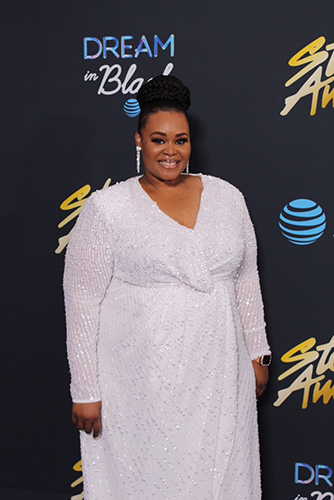 Can you tell us about your recent single, "Still Faithful"?
"Still Faithful" is written by a good friend of mine by the name of Leamond Sloan, Jr. Leamond and I have been friends for quite some time, but he had a song that I did with another friend of mine named Myron Butler. We came together a few years ago. When I first sang the song, I didn't know that it would be a full circle. I had the opportunity to do it alongside another legend of Fred Hammond. It's been absolutely amazing, Fred and me. "Still Faithful" has been that song that you can just go to and be reminded of how faithful God is to us, even when we're not faithful to ourselves or even to Him. I'm grateful for the song, it just speaks life into so many situations that we may be going through. I'm just glad I had the opportunity to sing it alongside not just a peer of mine but a big brother. I'm really excited about the goodness of the Lord and everything He has done, especially during this time. It's just now coming out, but it's been touching a lot of lives since it's come out.
What are you currently working on and what can we expect to see from you in the rest of 2021?
Currently, I'm working on releasing my new project, which will be out by September. If you want to have any information concerning Christina Bell, visit my website today. I am working on a show that I'm in on Broadway called The Dream Girls! I'm playing in that and that will be in Indiana in September. I've been doing a lot of auditioning and wanting to do voice over work, television, and more movies. Don't count me out, I'm still in this thing.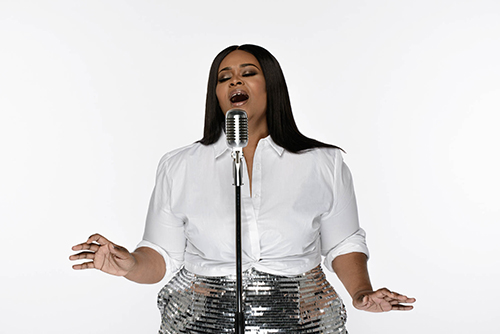 Follow Christina Bell on Facebook, Instagram, & Twitter.
All images by Naff Harlow Entertainment