If he hasn't taken over your social media timelines yet, we'd have to bet he will soon! CityBoyJ is a dancer and full-blown entertainer from Los Angeles! He went viral after making a dance challenge on TikTok to music artist Mooski's song 'Track Star'. He says determination was key for him because he had been making dance challenges on TikTok for nearly a year before the 'She's A Runner Challenge' took off! Dancing and entertaining is a way for him to express his large personality. He says the dance brought him great joy and he's glad that it did the same for thousands of people all around the world! The influencer who describes himself as very family-oriented, humorous and a really big people person gained over 936K supporters on TikTok and 84K on Instagram. He has even gotten the opportunity to receive recognition from some of his favorite celebs! Although, CityBoyJ was a little unsettled about not being featured in the "Track Star' video last month after feeling that he brought much success to the single. Now moving forward, the entertainer branched out into music and has released a new, fun single of his own called, 'Da Look'. He plans to release fashionable merch and keep collaborating with artists with the intentions to have fun, entertain and help their dreams come true, while following his own dreams at the same time! He says he is beyond thankful for the opportunities his gift, TikTok and his supporters have provided him and to stay tuned because big things are on the way!
When did you realize 'Ok, I'm actually really entertaining' and that entertainment was what you wanted to do for your career? 
When I was young I always loved to dance around the house just to put a smile on my mom and grandma's face. When I realized how I made them feel I just knew I was made to entertain people!
How did you come up with the name CityboyJ? Is there a specific meaning behind the name?
I came up with CityBoyJ because for one, I'm from the city of Los Angeles and I just really love the City Girls, so it only made sense, PERIOD!
You are the creator of the 'She's A Runner' dance challenge to Mooski's 'Trackstar' song on TikTok, how did you feel when the video went viral?
Well, when the video went viral it was very unexpected, but I really continued to push it because I knew the good that could come from it for myself and Mooski and look, we made magic! I'm very proud of myself and him as well.
When you create some of these viral TikTok dances and videos, about how long do they normally take and do they come pretty naturally for you?
It normally takes about two hours, but sometimes it can take days to put it all together. If you love what you do, you will take your time because you want to always give your best for your supporters.
How does it feel that many people are saying that they would not know the now popular 'Trackstar' song by Mooski if it weren't for your dance challenge on TikTok?
It feels really good to know that my moves impacted so many people and I just want to keep doing that since I now know what my platform means to people.
When you uploaded your first TikTok video, was becoming a big TikTok influencer your goal or was it something you were just doing for fun?
When I started becoming an influencer, I didn't know what I was doing exactly, but when I realized how much TikTok helped people who really put in the hard work I began to take it seriously, made it a job to entertain and see how far I can go with it!
You have now reached nearly 920K supporters on TikTok, what would you say some of your biggest reasons for quick growth and success is on the app? 
I literally went from 90K on TikTok to 933K in 3 months and most of the thanks goes to me running like a track star!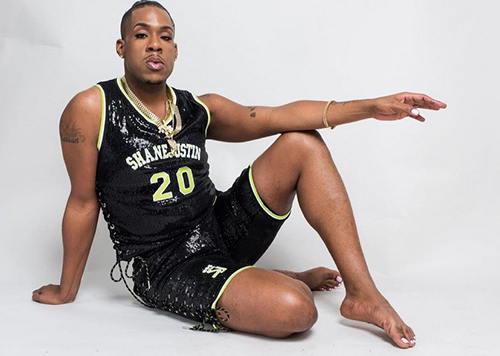 What is your main goal and or mission with your social media platforms? What is the overall message you want to spread? 
My overall message is we all need to get an equal chance to show what we are worth and let the world see more of these independent artist through my moves and other's moves. I did it once I can do it again! 
What would you say some of the biggest pros and cons are as a TikToker and social media influencer? 
 The pros are if you stay consistent and don't give up and stay real social media will pay you in so many ways you couldn't even imagine. The cons are you have to continually focus on not going into the influencer game thinking it's really easy because if you don't stay true to yourself everything will fall and when they say the internet will cancel you, man they will cancel you! Just saying!
You recently released a new music single called 'Da Look' featuring DejRoseGold and Ladii Rose. Congratulations! Tell us a bit more about that and how long you've been doing music? 
Yes, I'm so excited about this project because it is my first time coming out with a song. I was really scared because when you come out of your comfort zone some people don't like or support, but the feedback has been so awesome I'm for sure going to keep going. I just started rapping fully this year, but like I said I'm a natural born star so I'm going to keep working hard.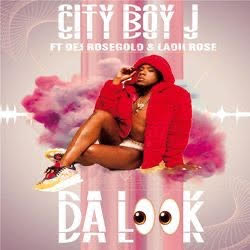 If you had the chance to work with anybody in the world, who would it be? 
If I could work with anyone in the world, I would want to work with is Nicki Minaj. She is really my idol and the true definition of never giving up, being true to yourself and showing how to be a leader. Love her for life! 
What's next for CityBoyJ, what can we expect throughout this year and beyond?
Well, this year I have tons of surprises and collabs! My music video for my song (Da Look) is coming this summer and it will be featured on the soundtrack of the hit Amazon movie, The Secret Society. Check it out, it's a really good movie.
Where do you see yourself in the next 3-5 years?
I see my self bigger than what I am now of course, bigger opportunities and my career lifting off. Hopefully, I'll move on to acting by then keeping my eyes open and fingers crossed!
Have you gotten any other big opportunities or the chance to meet celebrities through the success of 'She's A Runner' dance challenge? 
I'm working on the sound track for the movie, 'Secret Society' and more music and content. Yes, a lot of celebs have reached out to me like Saucy Santana, Coi Leray, Jhonni Blaze, Jayda, Sukihana, Arrogant Tae, Dream Doll and the list goes on. I just want to really thank everybody for even reaching out, thanks a lot. 
Follow CityBoyJ on Instagram, TikTok, & YouTube.
All images by Karatova