The Oprah Winfrey Network will introduce a new, celebrity relationship show, "Love Goals" will debut on OWN TV tomorrow evening, March 7th at 9/8c! Instantly, we all think when seeing this celebrity cast, what more can Althea and Benzino possibly work on? The toxic duo has been seen on "Love & Hip Hop Atlanta," "Marriage Boot Camp", and countless blogs have advertised to the world how toxic their relationship can be. Love Goals, relationship coach "Spirit" will advise the couples on resolutions throughout the journey in the house. Spirit is a licensed therapist and relationship coach. She reassured us that there was still plenty to see, as the duo Althea and Benzino will be seen in a different life on the show. DJ Spinderella and her fiance, alongside Sundae Carter, "former basketball wives cast", and her new man of 8 months all open up in the new series. Spirit is a wife and mother in a blended family, besides her professional experience, I believe the couples will feel safe and secure working with her because she is a mother of 7 children, and a wife. She assures there isn't much she hasn't seen or dealt with in her own life experiences. I can definitely reassure the couples aren't boring at all, their issues are real, and Spirit will coach them through to greatness.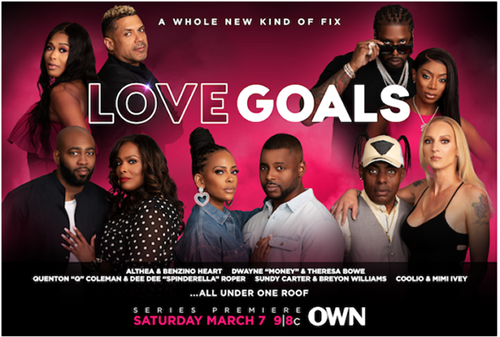 SHEEN had the chance to speak with another one of the couples; Dwayne Bowe, newly retired NFL Wide Receiver (Kansas City Chiefs), & Theresa Bowe, a Luxury Real Estate Guru, Author, Philanthropist, and Founder of "Don't Touch Me" which is a non-profit movement to instill in women of all diversities the power of using the words "Don't Touch Me" during predatory instances or experiences. They will work through their differences on the show while utilizing their platform for good.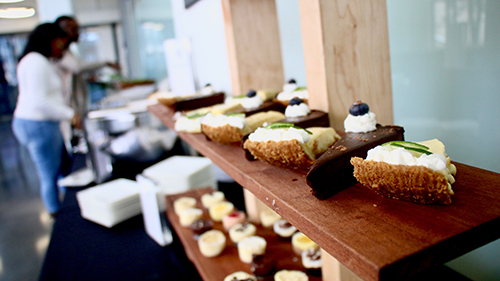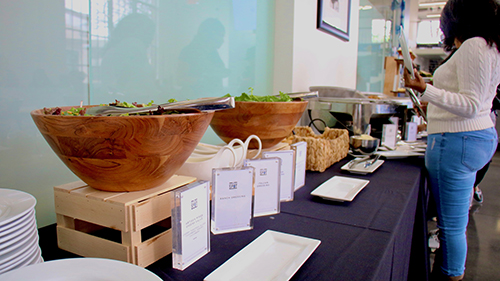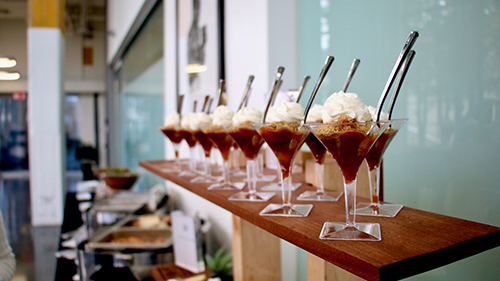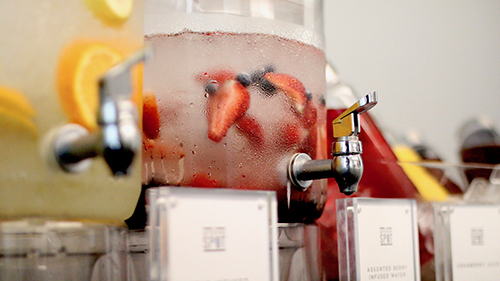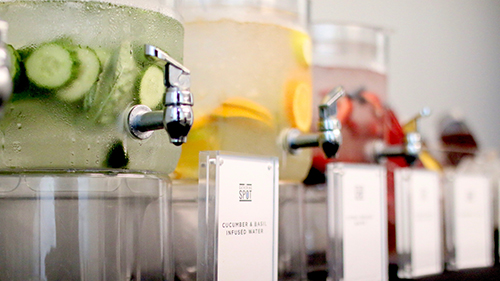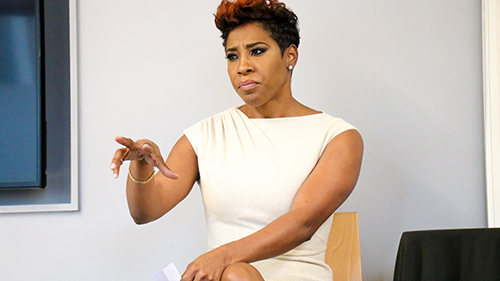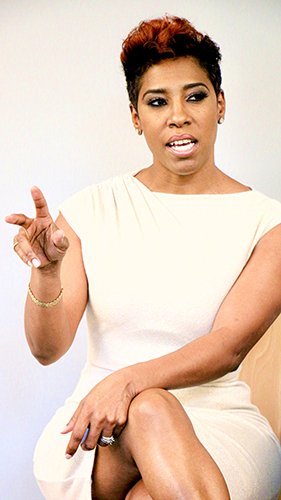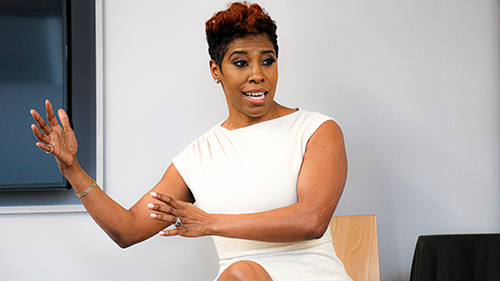 What was the most difficult thing about this experience?
The Bowes: Being in this experience with strangers, no phone, internet, computers, or music was definitely the most difficult part of this and being 100% transparent.
What are you hoping to gain from the experience?
We're hoping to establish a healthy friends/work-life balance with family. It's all a work in progress.
Why do you think it's important to showcase more examples of black love and how do we make that happen?
The Bowes: Black people need to own their own stuff, taking ownership, establishing black owned production companies, and create their own narratives. Black people need to stop being thirsty for storylines and fame but instead take control of our own narratives. Black love is real, black love does exist. 
How did you feel about therapy before this experience?
I was against it, but now I encourage more couples to do it.
We have a children's illustrated book coming out soon about creating open dialogue between the children and parents in the home. It will teach kids how to avoid pedophile situations and the importance of speaking up and using their voice. (@_moneybo and @mrseightytwo)
All images by Capturing The Miracle