When it comes to the world of fashion, creative designer Jade Marlin offers a variety of collections that are sure to please everyone – no matter your style, age, profession, or special event. From high-end designer handbags and evening gowns to bedding and other designer décor for your home – Jade Marlin's wildly popular collections are perfect for everyone from professionals and students to athletes and celebrities.
Learn more about these fabulous designer collections from Jade Marlin in our interview and what inspires him to succeed.
We'd love to hear about your clothing line and what type of garments you offer as well as your home design collection.
I have several lines in my collection. I have the Jade Marlin Collection, Classic Jade, Lady Jade, and Jade Marlin Home Collection. The Jade Marlin Collection is a feel-good collection. We have a full men's line and women's line mainly for everyday business wear. We also have some urban pieces like hoodies, beanies, sneakers, polos, and jeans. I created this collection to inspire and motivate my buyers/customers. This collection has hats, belts,  socks, watches for both men and women; Men's underwear and t-shirts and women's panties, bras and sleeping gowns. The Classic Jade Line – is our high-end line limited edition collection. This line consists of luggage, leather coats, three-piece suites, ties and  belts. The Lady Jade Line is our evening gowns and hand bags collection, and Jade Marlin Home – is our home collection consisting of bedding, bedroom sets, towels, bathroom accessories, end tables and lamps. It's all designs associated with home décor.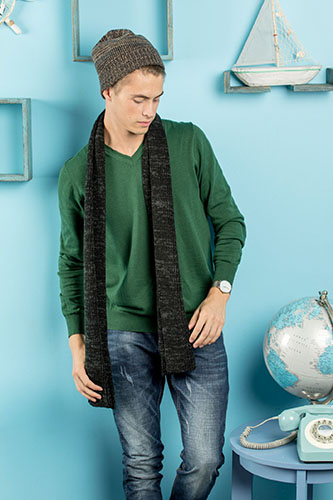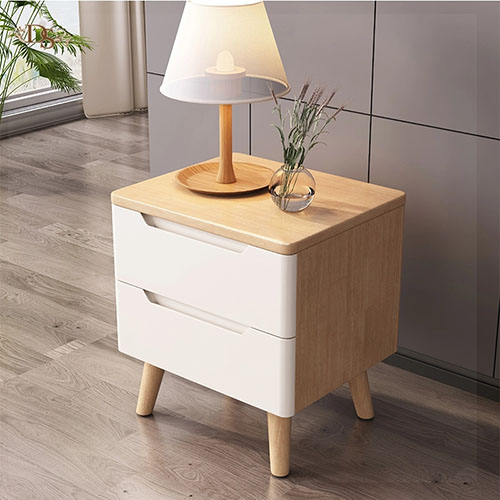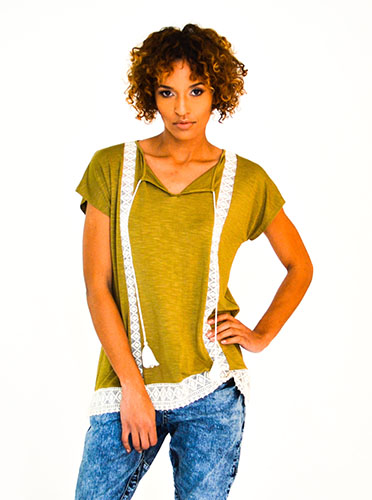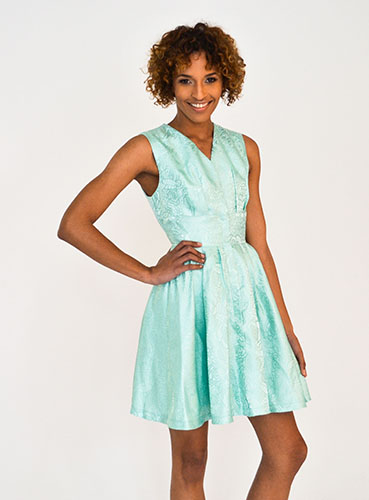 How long have you been in the fashion industry and what has been your favorite moment thus far?
I have been in the fashion industry for 15 years, and my favorite moment is doing New York fashion week and LA Fashion Week. I love not only showcasing my designs, but it inspires me when I see other great fashion collections from other prominent designers.
What was the concept behind your book "Beyond the Threads"?
The concept was just to let people know who Jade Marlin is and that Jade Marlin is bigger than just the thread. I'm an entrepreneur, an athlete, businessman and a God-fearing man. In my book I talk a lot about my life and the path that led me to my success in the fashion industry. I really wanted my book to inspire other young fashion designers and motivate them to be persistent, and to understand that it's never an option to give up on their dreams. I also talk about my mother who has always been very instrumental in my life. She really pushed me and has always been by my side, supporting me every step of the way. There would not be a Jade Marlin Collection today if it wasn't for my mother.
What are your secrets to success?
The secret to success is being persistent and I live by the motto 'Never stop until I get to the top.'
 Who have been some of your favorite clients to work with?
I've worked with so many different types of people. So, it's hard to pinpoint a favorite client because I consider all of my client's favorites.
What is your overall goal in the industry?
I just want to be Jade Marlin. An icon…a mogul in the world of design.
Fashion for You and Your Home from the Jade Marlin Collection
Stay in touch with designer Jade Marlin and all of the amazing upcoming projects he is working on by visiting his websites and Instagram account. You can learn more about this successful designer here and check out his home collection here.
All images courtesy of  Jade Marlin