The Bronx native, Shannon Mack has over 15 years of experience in the world of entertainment under her belt. In her radio career, Mack has made quite the name for herself. With numerous successful shows and the launch of many more as time progresses has surely caught the attention of many around the world. We caught up with Shannon Mack to discuss her journey to success, Pedis & Mimosas, and much more.
How did you first get into entertainment?
I went to Villanova University and while I was there, I was supposed to be pursuing a degree in psychology. Let's just say I was getting Cs and Ds. I realized this was not the move (laughs). I didn't want to spend the rest of my life in that field. On top of it, I was having a lot of issues with adjusting to the life there from The Bronx. It was a culture shock. I went home a lot on the weekends. My mom noticed that I was coming home too often. I decided to get involved with extracurricular activities at school. I did the radio station and joined the television station. I also created the Caribbean Students Association. Those activities helped me realize that entertainment was it for me. The rest is history.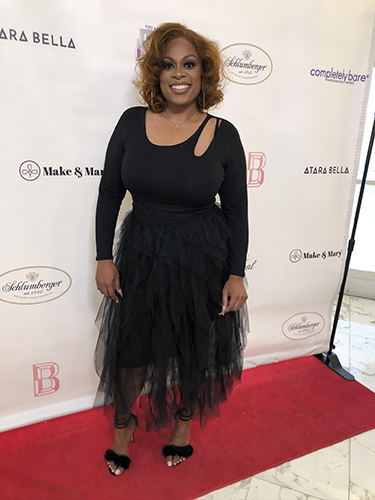 What inspired the launch of your internet radio show, Smack Urban Radio?
Radio has always been a part of my soul. I'd always applied to different radio stations for gigs. I always heard "Not at this time." In 2015, I created my own. At first, I just wanted a radio show to do on my own. As I did more research, I created my own internet radio station. Smack Urban Radio just started off with one hip-hop channel. Now, in 2020, It's and app where you can stream hip hop, R&B, Dancehall, and Soca. Radio has just always been in me. It's my first love and that's what made me want to branch out and do my own thing.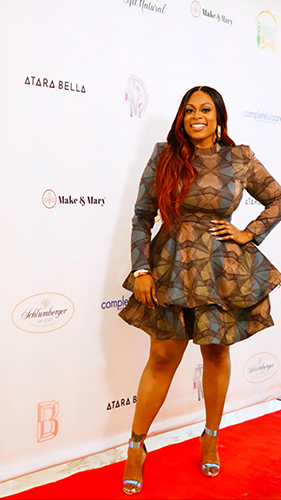 Tell us about Pedis & Mimosas.
Pedis & Mimosas is my pride and joy. I had a show back in 2018 and the producer of the show that I hosted was initially the person that gave me the idea. He pulled me aside and talked to me about having a show that included girl talk! I thought it was brilliant. The red light just went off in my head. At the time, I was an unhappy Uber driver. I had $100, bought champagne, orange juice, hit up a few people, and went from there.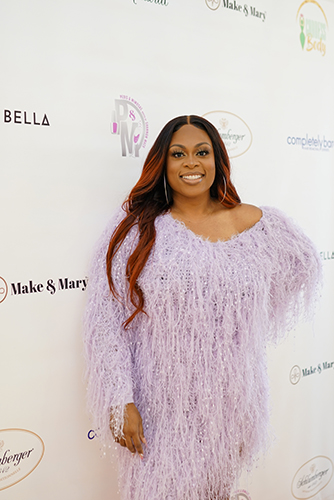 How has quarantine life been for you?
Quarantine life has been a blessing. I thought it was going to be difficult. I thought it would be a lot of sitting around but the universe had different plans for me. I ended up turning Pedis & Mimosas into Quarantine and Mimosas. It's the quarantine edition of the show. I interviewed comedian, Luenell and her team was the one that gave me the idea to do Instagram live interviews. I centered it around everything I had been doing already. Those interviews have helped my brand grow and the ability to just do more. I've sharpened my interview skills and brand. If you ask me how quarantine life has been as far as my diet goes… (laughs) it's not going well. It has not been easy but hey, I'm using the pandemic as an excuse to indulge. Career wise, it has been great. No complaints whatsoever.
What can we expect to see from you in the future?
In the fall, I will be launching my own lip line. It's going to be strictly about the lips. For the launch, I will be releasing seven liquid lipstick colors and eventually, I'll branch out to other products specifically for the lips.
For more on Shannon Mack, follow her on Instagram today!
Follow Pedis & Mimosas on Instagram.
Connect with Shannon Mack on YouTube!
All images by Leo Lifestyle Photography