Curly Girl Collective, the powerhouse brand behind CURLFEST is not letting COVID-19 slow them down from celebrating natural beauty and black joy. While many are taking advantage of this "down time" during the global pandemic, the co-founders of Curly Girl Collective are on a mission to create digital programming that supports black and women. We caught up with co-founder, Charisse Higgins to discuss how CURLFEST will go about this year, how they are programming digitally, and much more!
What inspired the creation of Curly Girl Collective?
Curly Girl Collective is pretty much the mastermind and brain behind CURLFEST. CURLFEST is our signature event that happens annually. It was founded in 2014. Curly Girl Collective [before CURLFEST] was doing smaller events, brand activation, and such that empowered and celebrated women. We are a collective set of five women who really just started in the community. Curly Girl Collective was founded in 2011. We connected from an e-mail thread. Outside of that thread, a few of the founders also know each other. Some have gone to high school and college together and some of us have been in the same industry together. The e-mail thread was a community of almost 80 women from all over the world. I'm talking Ghana, Switzerland, all over the United States, Nigeria, you name it. We basically just got together for community to talk all things natural hair. Because of that community and the need for us to connect, a few of us got together and Curly Girl Collective decided that we should meet in person, have these meet ups, and expand our community even more from just solely online.
Tell us about Curly Girl Convos.
Curly Girl Convos is a series that Curly Girl Collective has launched a few months ago. It happens every Wednesday at 6 PM on Instagram Live. It's an opportunity for the founders to give roses to people in the space that we admire. I'm talking about social activists, health and wellness experts, celebrity hairstylist, natural beauty influencers, and all the people that are working to empower black women and the community in their own way. They've already carved their own path so Curly Girl Collective just wants to give these people flowers. It's really conversations. We've had Tamika Mallory at the height of Black Lives Matter, we've had the founder of Therapy For Black Girls come speak to us about mental health when we didn't know how to cope with everything that was happening. We've had such great guests on the series. Curly Girl Collective just wanted to take this opportunity to interview different people in the space that we admire. We do this weekly. We also have Curly Girl Fit on the weekends where we offer free fitness classes. Just as much as we all promote looking good, we want to celebrate feeling good and taking care of yourself. Curly Girl Fit ranges from meditation to yoga, afro beat classes, choreography classes, and they are free!
Why do you believe the community needs to have transparent conversations?
It's so important. I think that it's pretty evident with all that's going on in the world. With COVID, no one thought that something like this would be our reality. We're inside, disconnected from people, and we're disconnected from our loved ones especially. That's one aspect of it. During the pandemic, and even before we're continuously losing black lives through injustice. When you think about it at the core, Curly Girl Collective has a mission to empower black women and spreading black joy. It's important to us. The mission from the beginning has been consistent. Now coming out of this time and all the crises that have happened in 2020, brands and people feel like they need to take a step back and focus on humanity and what matters. We want to connect with people and uplift others. When you think about us being a pioneer, we understand at the core of everything, what's most important is people connecting, community, and feeling represented. When things like this happen, you can feel very alone and stripped from the things that energize us and keeps society moving forward.
Can you tell us about the launch of a virtual experience through Curly Girl Collective?
CURLFEST Beauty Summit is happening on September 19th, 2020. Because of everything that is happening with the pandemic, we are cancelling our in-person event but we want to make sure to still do something in our community, especially in light of spreading black joy and amplifying black women voices. We are having CURLFEST Beauty Summit – a combination of music from our favorite djs, empowerment conversations from celebrities and natural beauty influencers, and spotlighting businesses and promoting small businesses. Curly Girl Collective is a small business, so we really want to support other small businesses. We're excited about CURLFEST Beauty Summit, please stay tuned. It's going to be full of CURLFEST vibes and is really an opportunity for us to go back to our roots.
What can we expect to see from you all in the future?
That's a great question. In the future, we'll continue to push forward with our digital programming. We've always wanted to do digital programming and it was the right time because of COVID. It's still going to be a thread of our business. We're going to continue with our digital programming, and we'll continue to come out with cool activations with our partner. We're excited to be working with brands across the summit such as Target, Maui Moisture, and there are more activations that we will be partnering on. We're going to be coming out with a funding initiative where we will give back to our community and black women beauty business. A lot of exciting things are in the works.
For more on CURLFEST, click here.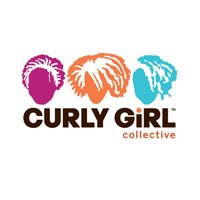 Follow Curly Girl Collective on Facebook, Instagram, and YouTube.
All images obtained from the official Curly Girl Collective Facebook