Entrepreneur and Real Estate Profit Lab President, Danielle Pierce is a woman you need to know! After being laid off from her corporate audit position, she took it upon herself to become a full-time entreprenuer and since then hasn't been able to slow down! She's a speaker, a member of the Forbes Real Estate Council, and founder of a highly specialized real estate consulting firm. We caught up with Pierce to discuss all things real estate and much more!
What was it about real estate that made you realize this was the industry for you?
Like many people, I have long wanted to "get into real estate" but had no clear strategy to make this happen. In 2006, I attended a workshop on the 
Southside of Chicago and I immediately fell in love. The presenter was a very successful real estate investor and was worth several million dollars at the time.
From that point,I was hooked on the industry. In full transparency, I thought I would make a lot of money with very little work and that CERTAINLY was not the case. It took me about 6 years to hit the magical $100K mark. However, I have zero regrets about starting when I did. 
How would you describe your transition from a broker to a wealth strategist?
In order to get paid from traditional real estate sales, deals have to close and each real estate broker is at the mercy of multiple outside parties. I have never been a fan of any business model in which being paid is contingent upon multiple factors outside of my control. After struggling early in my career, I realized that I wanted to specialize in areas that were far more lucrative and allowed for more personal oversight. I am still a licensed managing broker in Illinois but I only close traditional deals for family and friends.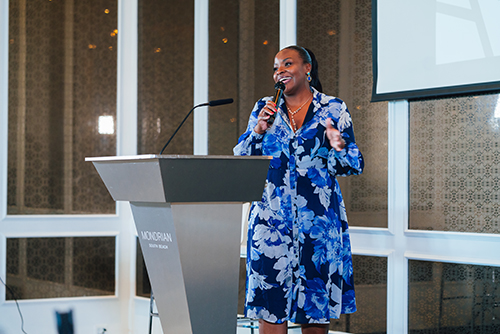 Can you tell us about the program, "The Real Estate Profit Lab?"
My company, Real Estate Profit Lab, helps individuals establish six figure businesses in real estate, outside of sales. Our areas of expertise include: managing bank owned properties and tax lien investing. To date, we have helped hundreds of individuals get started in both industries. We are BBB accredited and have over 100 5 Star Google Reviews, 100 5 Star Facebook Business Page reviews and 100 5 star online course reviews.
What do you hope to accomplish in the years to come or what can we expect to see from you in the future?
Our goal is to create 1,000 tax lien investors and 1,000 new property preservation companies in the next 12 months. We truly believe that smart entrepreneurship allows for the best chance at true financial freedom.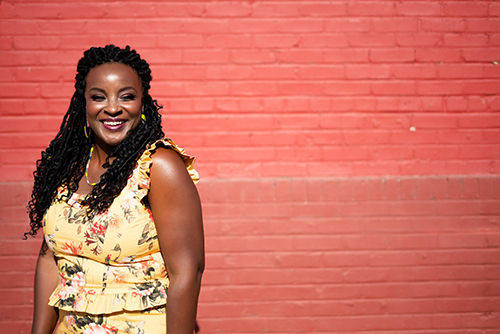 For more on Danielle Pierce, click here!
Stay connected with Danielle Pierce by following her on Facebook, Instagram, Twitter, & YouTube.
All images by Marcelle Pickens