Hot girl summer, is that you?
I can feel summer coming and I couldn't be more excited! With summer vacation starting and the CDC's new safety regulations, it looks like we may have a somewhat "normal" summer. I personally love traveling but in my opinion, the worst part is hands down the packing process. Have no fear though, I have had my fair share of purchases when it comes to travel accessories, so I'd like to think I'm a pro at this. Whether you're traveling solo or going on a getaway with your girls, we've got your back. Check out these affordable travel accessories on Amazon that are worth every penny.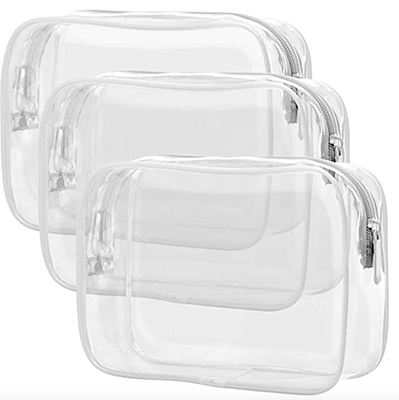 Packism Clear Toiletry Bag, 3-Pack TSA Approved, $9.99
Does TSA give you anxiety as it does me? For those of you that are traveling constantly, it's important to invest in toiletry bags. They not only make life so much easier but it is the perfection solution to TSA checks.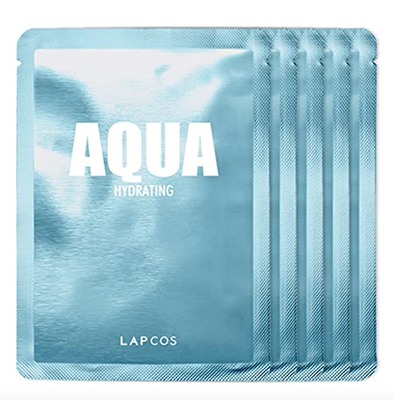 My skin is always in need of hydration but when I'm traveling, my skin is always at it's worst. Prevent that from happening with these nutrient-pack face masks!

Lysol Disinfectant Spray To Go (2-Pack), $15.95
The world may be opening back up but that doesn't mean you shouldn't take precautions. I've been loving these little sprays that fit easily in my bags. Call me the disinfectant queen because I'm spraying all bathrooms and hotels!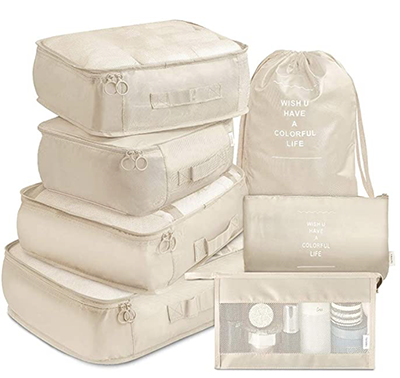 Vagreez 7-Piece Packing Cubes, $22.95
Packing cubes? Yes! These little bags are genius! You can pack all your luggages with ease as these ultralight cubes keep everything neat and organized.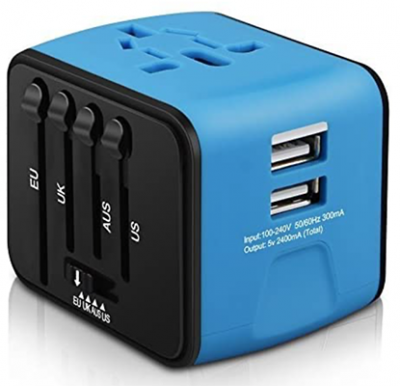 Universal Travel Adapter, $13.99
I am obsessed with universal chargers! This adapter makes charging all your technology favorites super easy!
All images obtained on Amazon