Dominique Bryant is a philanthropist with a mission to help and serve her community. She is the founder of the Dream Academy Foundation, which is a mentoring program for youth ages 10-18. She also is the organizer of an initiative called Love on Purpose which will provide #HeroKits for 100 Essential Workers. The foundation will visit essential businesses from hospitals, restaurants, groceries, and shelters in the Chicagoland area. The purpose of the kit is to show appreciation to society's most vital workers who are deemed too critical to be halted during the crisis.
How did you get into the nonprofit sector?
Lending a helping hand is in my DNA. Serving others is what I was born to do. In high school, we were given service hours to complete in order to graduate. I saw then, my love and passion for giving back. I began researching different ways to serve and be effective in the community. I organized clothing and food drives, I began volunteering at shelters, and I started cooking meals for the Ronald McDonald House. I knew then, I was created to provide solutions. My desire to be a part of the nonprofit sector only deepened and will forever be instrumental in my life.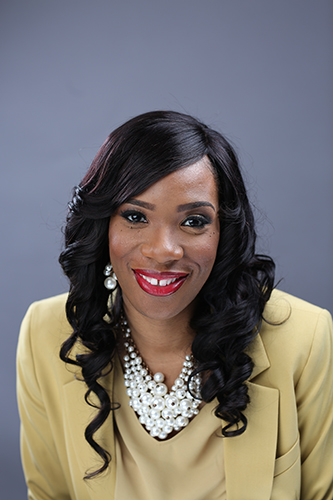 Why is philanthropy important?
Philanthropy is important because I have always been a giver and I have always served others. My biggest goal has always been to help people and make an impact. It plays a big part in what I do because I'm able to bless others on a daily.
What inspired you to create an initiative for essential workers?
I know so many essential workers that go out in the field everyday with no complaints. They work hard and tirelessly to make sure people are still being serviced during this pandemic and even before this pandemic. I wanted to do something to show them that they have not been forgotten about that while they are working on the frontlines for other people that there are people working behind the scenes for them. Being a person that looks for ways to solve problems, I wanted to be impactful and find a solution.
What was the inspiration behind creating the Hero Kits?
The inspiration behind the Hero Kits was to bless those that continue to go to work during this pandemic. Since this pandemic has started, I have been watching the people who still go to work and service others with no complaints . I want to be a blessing to them and let them know that they are appreciated. They put themselves and their families at risk everyday by continuing to go out in the field. The Hero Kits are just a token of my appreciation to let them know we see you and we thank you. That they are our everyday heroes.
What is next for Love on Purpose and The Dream Academy Foundation?
In May, we are launching Adopt a Senior campaign which would include Seniors in HS and College and Senior Citizens
Lunch on Dream for Essential Workers Campaign
Tip-A-Displaced Worker Campaign
  Potentially hold another  #HeroKits Event in June
Dream will launch our summer youth mentoring sessions in June
Click here for more information or to donate.
All images by David Dickerson Photography and Design