Model and entrepreneur, Don Benjamin has been showcased across the globe on many powerhouse fashion brand campaigns, competed on the hit series, America's Next Top Model, and now author of his very own book. Benjamin's new book titled, "My Truth" recently released and has already become one of Amazon's best-selling books. The book offers guidance to help both men and women can obtain a better understanding of how men operate. Check out our exclusive interview with him below!
How did you first get into modeling?
America's Next Top Model was my big break. Before that, I had friends that owned a couple clothing lines. I modeled for them for fun for their brands. In 2013, being on Top Model was like my official break.
What was it like serving as the face for fashion powerhouses Guess and True Religion?
It was like a dream come true, honestly. Funny story, I always wanted to be a part of Guess somehow. I applied to work retail for Guess but I did not get the job. When I was on America's Next Top Model, the winner of the season got a worldwide Guess campaign and though I didn't win the show, I didn't get that campaign. Once I finally got the opportunity to work for Guess, it was like a 180 turn. It was a true dream to book the campaign. I've been a fan of True Religion since I was young. I watched all my favorite stars wear True Religion. It was a staple brand. When I modeled for them, it was unreal because these are two of my favorite brands growing up.
Tell us about your new book.
My Truth is out now. It's a best new release on Amazon. It's kind of like an autobiography but it's more so discussing my life, my journey, the mistakes I've made to get to this point in my life, and really just sharing my story to help men in the industry who are looking for a role model. This book offers guidance when it comes to making choices in life. For women, they are able to have a look into what is going on in a man's mind. I'm excited that the book is doing well in the book space.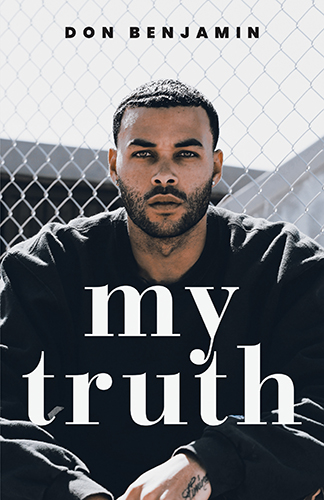 Why was it so important for you to release this book?
This project is one of my most important projects because as much as it was therapy for me to get things off my chest, it is also a piece for everyone else. I feel like a lot of people in this world can use pieces of it in their lives. I think it's something people can connect to this project.
What can we expect to see from you in the future?
My future consists of a lot of creativeness. I am working on some fashion things, a new book, and some films.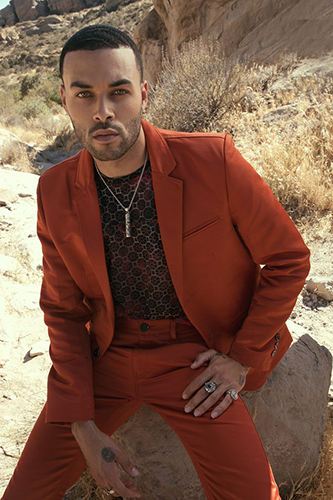 For more on Don Benjamin, follow him on Facebook, Instagram, & Twitter.
All images by Shot By Sham