Daymond John, FUBU CEO and star of ABC's TV show Shark Tank is set to host the 4th Annual Black Entrepreneurs Day at New York City's legendary Apollo Theatre on November 1. Designed to celebrate and support Black-owned businesses, by providing them with opportunities for networking, mentorship, and exposure, the annual celebration has provided more than $750,000 in grants to business owners via the NAACP Powershift Entrepreneur Grant, which John created.
"We're celebrating black businesses like no one else has and no one else can. Four years ago, I created this event to put the spotlight on black businesses and to inspire the next generation of black entrepreneurs and future executives. I thought to myself what do black entrepreneurs truly need to not only build businesses but also their legacies? The answer is access," said Daymond.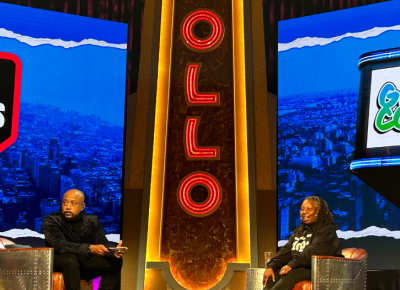 For this year's annual event, not only will business owners have the opportunity to pitch their business for the chance to win a $25,000 grant to spend however they choose but will also receive one-on-one conversations with business leaders and cultural icons including Whoopi Goldberg, Cedric the Entertainer, and Anthony Anderson.
Also joining Black Entrepreneur Day will be Broadcast Journalist Cari Champion, American tennis player Sloan Stephens, Rapper and Law & Order Actor, Ice T, and American hype man and rapper, Flavor Flav.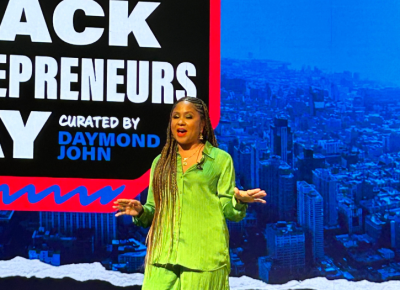 This year's BED's grant sponsors include JPMorgan Chase, The General Insurance, Hilton, Shopify, McDonald's, TriNet, Lowe's, T-Mobile, Salesforce, and Jim Cramer.
In celebration of the 50th anniversary of hip-hop, viewers will also enjoy a live performance by rapper Rick Ross, which will stream live on the Black Entrepreneurs Day website, YouTube, and Facebook.
The free streaming will air on Wednesday, November 1, 2023, at 7pm ET.