Actor and musician, Doug Locke reigns from the city of Houston, Texas where true stars are made. After taking a break from releasing new music, Doug Locke is back, and man did he make a statement on his big return. We recently caught up with him to discuss his exciting new EP titled Black Travolta, which has already creating a buzz in the world of entertainment. Check out our exclusive interview with Doug below as we talked all things music!
You've been in the entertainment industry for over 10 years! What do you think is the greatest lesson you've learned ab out being an actor/musician?
I think the greatest lesson that I've learned is to show up for yourself and to prepare as much as possible but also surrender control. I think that especially for myself, I'm an Aries. For me growing up, I had these visions that it had to be a perfect way. I thought it needed to look and be a certain way. At the end of the day, we don't have control over that. We do have control over how much we prepare, how much energy we put into it, how much we show up for ourselves, and that has been a really beautiful lesson that has informed me throughout the years. Even now, more than ever during COVID-19, it's learning to again show up for yourself but also go with the flow.
Who would you say are your musical influences in the music aspect of your career?
I'm inspired by many artists in many different genres. It's everchanging but based off today, it includes the legends. I would say Lenny Kravitz, Jimmy Hendrix, I'm from Houston so I love Beyoncé. I love Madonna, I think she has had a great career with how she's been able to reinvent herself and placed boundaries. I think Halsey is cool, she's doing amazing things right now.
Can you tell us about your EP, Black Travolta?
Black Travolta is my new baby. I'm so excited that it is out in the world. It's exciting because it's been a couple years since I last put out my EP. I've had some time to live my life, grow, and explore different sounds. My first EP, Blue Heart is definitely a pop record. With this project, there is more of a hip-hop influence. There is also a country influence. It's been really cool to play in other realms as well.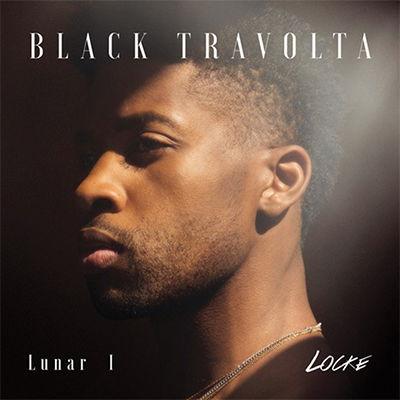 What is your favorite song from the EP?
Right now, my favorite song is "Temptation." I say this because it was the single that was recently written. It's super fresh for me. I think that it's one of those songs that has a groove; you can move to it, but it also tells a real story about the 20th century. It includes all the ways that people will try and get at you. I think it's about self-love. It says "Look, I know what I'm bringing to the table. Let's both show up and let's both be in this. Otherwise, someone else may try to swoop in."
 What can we expect to see from you in the future?
Well, again super excited about the release of Black Travolta. Since the song "Black Travolta" is the lead single of this EP, the next order of business (once COVID-19 has cooled down) is to shoot the music video for it, which I'm super excited about. I'll also be dropping a new lyric video every Friday. Stream Black Travolta! It is a western-disco dance party. We've created a TikTok so everyone out there, if you want to move and dance, this is the song that will do that for you!
For more on Doug Locke, click here!
Stay connected with him by following him on Instagram & Twitter.